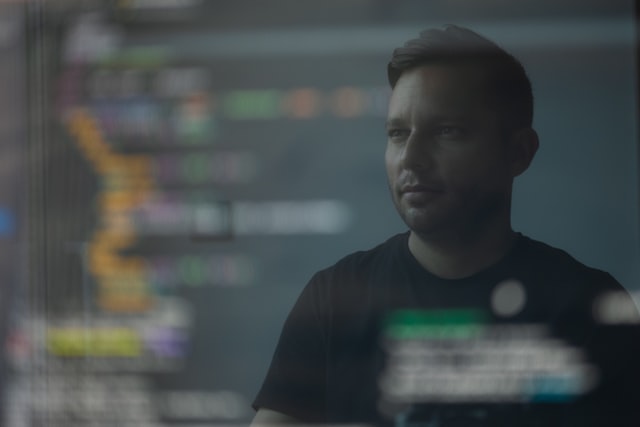 The advancement of technology across multiple industries has led to high demand for computer programming and software development. As a result, companies can significantly benefit from having a team of skilled software developers who can design and build applications and operating systems. However, this increased demand has led to several difficulties for businesses when identifying and hiring developers.
Are you facing an uphill struggle in hiring software developers for your business? Well, first of all, it's essential to understand and be prepared for the key challenges you should expect when building your technical teams. So, we have compiled a guide to the top five hiring challenges expected to dominate the tech industry in 2023 and how to overcome them.
1. Hiring the Right Candidate for your Culture
91% of managers believe cultural fit is as important as skills and experience. Your company is your workforce's DNA, representing your employees' and leadership teams' vision, goals, and values. When considering a candidate, you must seriously consider whether you believe they will reinforce and even elevate your company's culture or negatively impact it. Here are three steps you can take to assess whether a potential hire will fit your culture.
Clearly Communicate your Company Values
You must communicate your values throughout the entire hiring process. This starts from the job advertisement, where you can use the job description to highlight core values and the working environment.

This clear definition of your values in your job advertisement will help you attract the right software developers for your business culture and not just for the skill requirements. It also allows candidates to assess whether they will fit before applying, saving you and them vital time.
Have a Diverse Interview Panel
With 69% of millennials and Gen Z-ers stating they are more likely to stay in a job for more than five years if it has a diverse workforce, it is vital you portray your culture of diversity and inclusion in the interview process.
A panel that is made up of different cultural backgrounds, genders, and experiences will show an accurate representation of your company's diverse values and culture. Furthermore, having different voices on the panel will mean that the candidate will hear different views and experiences of working for your company which will help them understand if it is right for them.
Provide a Culture Tour
Taking the candidate on a workplace tour is a simple method of allowing the candidates to see a company's culture in action and meet their potential future colleagues.
The tour will enable them to see the workplace and give company statements about culture and values credibility. They will see important areas such as teamwork, diversity, and employee engagement. In addition, the questions and conversations they have with employees during the tour will give the hiring team a clearer picture of whether the candidate will be the right fit.
2. Candidate Demands and Negotiations
You've identified your candidate, spent time getting to know them, and found the perfect cultural fit. However, their current company or a competitor provides a counteroffer. This can be a recruiter's worst nightmare. Not too long ago, counter offers fell in the region of 10% of the basic salary, but these counter offers have now doubled and, in some cases, tripled to 20-30%.
With software developers in such high demand, they can demand competitive compensation packages and pick and choose future employers based on what is offered. Therefore, you must ensure that you have agreed to the salary and benefits you are willing to offer the successful candidate before the interview begins.
To increase your chances of hiring the best talent, you must continuously assess the market and ensure that your benefits package matches or betters your competitors. This research will allow you to remain competitive and reduce the chance of a talented candidate rejecting your offer and delaying the hiring process.
However, many businesses will struggle to compete with larger companies for salary and compensation packages. Therefore, you must ensure you have the budget to offer the agreed salary and benefits before the interview begins. There is little point in offering a contract that will cause issues for the business further down the line just because you are trying to keep up with larger competitors. You want the best talent, but don't let it jeopardise the future of your business.
As well as your benefits packages, you must ensure that you can prove that software developers will be able to continue to evolve if they take the job with your business. Ask yourself, what learning and development strategies are in place? What career paths are there? These are all questions you need to be able to answer. A development and progression-focused culture will make you an attractive prospect in the talent market, even if you can't always match salary and benefits packages.
3. High Demand for Software Developers in the Irish Market
Regarding foreign direct investment (FDI), Ireland was the number one choice for US Tech companies in 2021. This continued into 2022, with the accumulated value of a foreign direct investment in Ireland rising to over €1.32 trillion from €1 trillion in 2019.
Economically speaking, the Irish tech industry is flourishing across technology sectors driving huge competition nationwide. There are approximately 270,000 employed in the industry. As a result, everyone is hiring, and demand for top talent is at a record high, meaning competition for talent is rife.
4. Software Developer Salaries are Increasing
Software engineers' average salary increment nationwide is 13% every 17 months. The current average wage for a Software developer in 2023 is approximately €60,000.
As previously mentioned, the market is competitive, so developers have the power to demand high wages. You must weigh up your business finances and what you can offer. If you struggle to offer the top salary rate, assess your learning and development process and benefits package and see if you can entice candidates this way.
We track these trends by focusing and investing heavily in market research through surveys, hosting meetups, and liaising with industry bodies. In addition, we are dedicated to working with and supporting all our clients in true partnership by keeping them up to date with the latest advice and information in the market, resulting in helping our clients retain top talent.
As previously mentioned, when agreeing on a potential salary and benefits package (with room for candidate negotiations), you must keep company budgets in mind while remaining competitive. In addition, of course, you want to attract the best talent and offer competitive salaries, but paying salaries beyond your means can lead to difficulties.
5. Candidate Expect a Quick Hiring and Interview Process
Companies that act quickly hire the best talent. 55% of candidates believe it should take less than two weeks from an interview to the job offer. The quicker you can get the right talent through recruitment, the better the chances of hiring the best talent. Here are a couple of tips to speed up your hiring process:
Refine Your Candidate Requirements
Before commencing the process, businesses must define what they want from a software developer. For example, do you usually ask for a certain number of years of experience? If so, it is worth considering when asking for experience that with technology developing so rapidly, experience is not always the most vital quality to look for. It is sometimes better to look for the candidate's experience working on specific projects or software relevant to your company.

It is also worth considering if some skills or requirements can be learnt or trained further down the line. For example, in the tech industry, it is common to see companies demand niche skills that have only been in the sector for a short while, which can restrict the search. On the other hand, new tools, skills, or strategies are often close enough to past experiences that many software developers can adapt quickly.
Streamline your Interview Process
You need a seamless hiring and interview process to ensure that candidates get an answer quickly and that your company doesn't miss out on exceptional talent.
One way to speed the process up is to bring in methods such as an initial telephone interview. With a telephone interview, you can ask screening questions about skills, culture, experience, and career ambitions. These initial conversations give you an idea of whether or not the candidate has the potential for the role and identify any red flags. If they do have potential, you can be invited for a second face-to-face interview, and if they don't make the grade, you can end the interview process. This will save you and the candidates time and ensure you can offer the role to the right person swiftly and efficiently.
We understand the need for efficient processes, and at MCS Group, we focus on speed of delivery whilst ensuring our clients receive qualified talent. This enables a fast-moving, time-efficient process leading to a higher conversion rate whilst minimising dropouts and fall-offs.
Need Expert Support for Hiring Software Developers?
As the demand for technical talent gains momentum, tracking these trends is vital to ensure your hiring process is one step ahead of your competition. At MCS group, we can provide you with industry expertise and experience to ensure you remain competitive and hire the best talent on the market.
We partner with you and get to know your business, needs, and ambitions. Then, using this information, we connect you to exceptional candidates who will help to elevate your business.
If you would like to learn more about how we can assist you with your organisation's recruitment needs, visit our dedicated solutions page and see how we can support you.

As the demand for technical talent gains momentum, it is vitally important to track these trends to ensure you're hiring process is one step ahead of your competition. If you would like to learn more on how MCS Group can assist you with your recruitment needs, please get in touch with Daniel Flower at d.flower@mcsgroup.jobs Tel: +353 16994279.