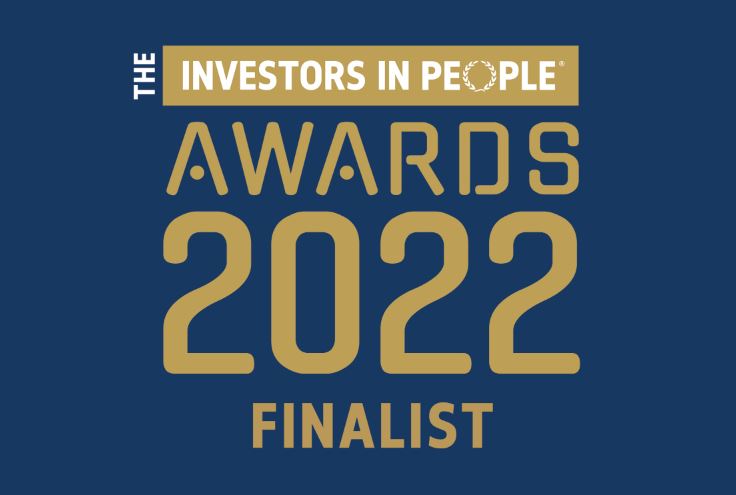 At MCS Group our mission is to set the standard and create a truly international business that puts people first and we are thrilled to have been shortlisted for UK Employer of the Year (Gold).
We are focused on helping our candidates, clients, and the MCS family to reach their goals. This ongoing mission would not be possible without the collective energy, commitment, and drive of our people.
Our vision is to make a positive difference for our customers, our people, and the world around us, through innovation, setting new standards for our industry, and always putting people first.
Why we entered the IIP Award?
We are passionate about delivering a service that goes above and beyond what is expected by the recruitment industry. We have achieved consistently high levels of success by building a detailed understanding of our clients and candidates' needs and focusing on first-class service delivery. Our exceptional training and development have been our top differentiator in attracting and retaining employees and fuelling our continuous and ambitious growth.
We began our Investors in People journey in 2015 and have since achieved Silver Standard in Employee well-being and Gold Standard accredited. We are focused on being a great employer and building a business where people can not only achieve great careers but where also love working.
What is the key focus of our entry?
We have taken a long-term view of talent development and have set the goal to "create a culture of learning and provide world-class development that enables our people to fulfill their amazing potential". We have established ourselves as a place to learn, grow and thrive, our employees have said, "this is the place you come if you want to learn how to do the job right, you learn, they take time with you and you are valued" and "MCS is recognised in the industry as the place to come and learn how to do this job properly, its reputation for this is second to none".


The MCS Talent Development and Leadership Programmes are led by our in-house Talent and Development Manager Kerry and are of an exceptional standard. The holistic and ongoing approach to training at MCS enables managers and consultants to identify gaps and development opportunities and understand how everyone contributes to the MCS Soar Strategy.
What sets us apart from the other companies in our category?
At MCS we truly live and breathe our CHOICES values of creativity, health, ownership, integrity, courage, energy, and sincerity. Several employees have shared how MCS is a work environment that promotes openness and honesty, respect, trust, teamwork, and innovation. One team member reflected how at MCS "we don't just talk about values; we strive in everything we do to promote them and make them real".
We are passionate about ensuring that every member of the MCS team buys into the MCS vision and values and is also supported in fulfilling their career goals. We have mapped out clear career pathways for all the employees at MCS and are proud of our focus on developing talent internally.
Our "Grow Your Own" strategy has resulted in 75% of our recruitment managers, two senior managers, and the Director of Solutions, all rising through the ranks internally. We are confident and proud that our Talent Development strategy delivers amazing opportunities for our people, one individual shared how they were "encouraged to take the lead, take on a leadership position, and are supported in doing it".
What would it mean for MCS to win?

To be shortlisted for UK Employer of the Year (Gold) is an honor. The credit goes to the fantastic team at MCS and the continuous passion for their work.
To win this prestigious award would be the culmination of 14 years of the MCS teams' hard work. Over the next 3 – 5 years we plan to double the business, driving our market share upwards and expanding into new territories creating more opportunities to grow and develop their careers. The key to our ambitions is our people.
We strive to create a business with a dynamic, innovative culture where individuals can thrive and reach their full potential and achieve their aspirations. This is an ongoing commitment, and we are excited about the future of MCS and its people.
Make sure to check out our LinkedIn page and website to hear inspiring thoughts on all things work, leadership, and career development.