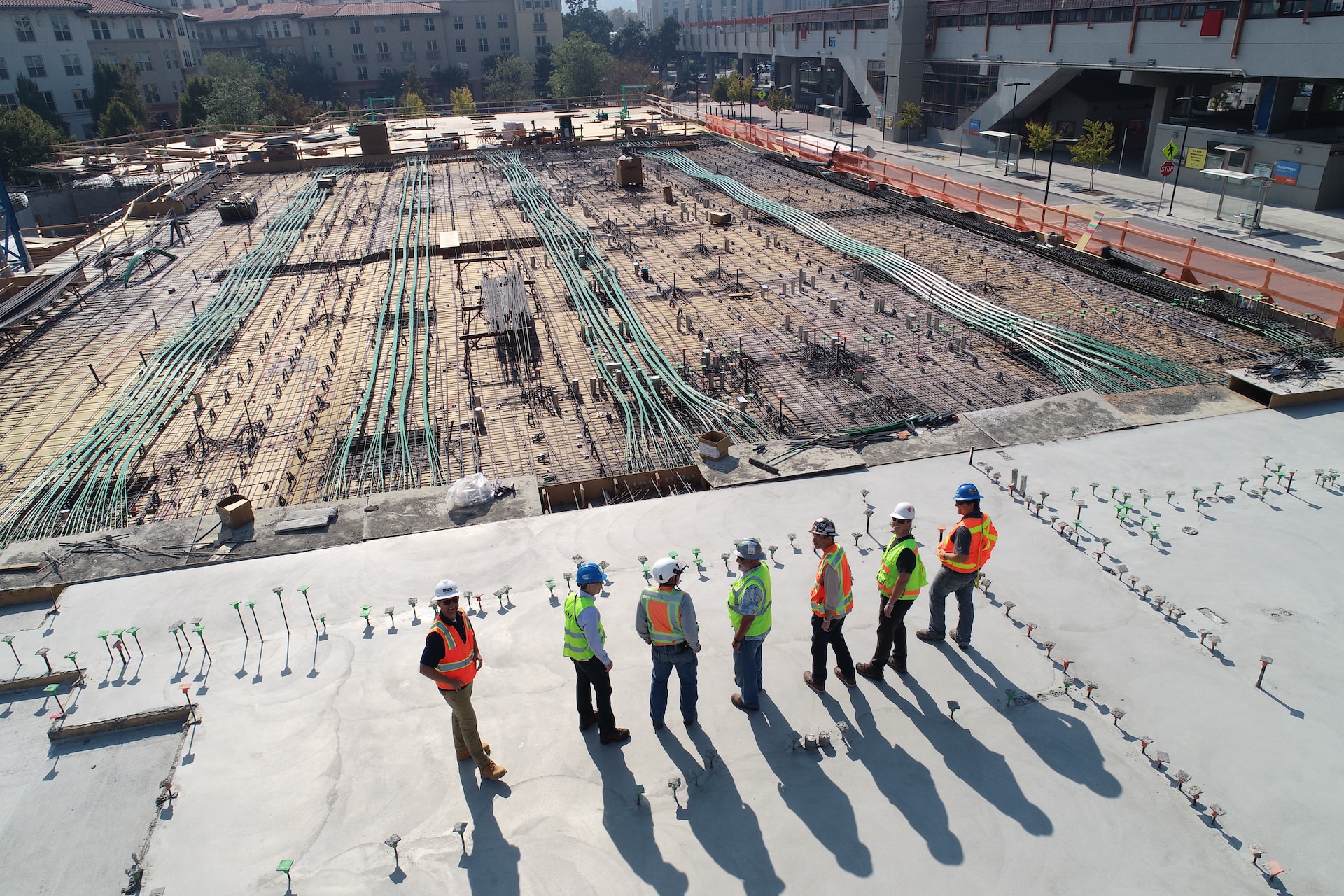 Through our experience working in the sector, we understand that engineering jobs are highly respected and vital to driving growth and innovation across industries and society. Engineers play a crucial role in shaping our world and improving our lives, from designing buildings and infrastructure to developing new products and energy sources.
This guide will explore the top five in-demand engineering jobs today. We will show you their day-to-day roles, the required qualifications and skills, and the career you can expect. So, let's dive into the rewarding and exciting engineering world and discover how you can become part of this critical and dynamic profession.
1. Machine Learning Engineer
To kick off our list of the top five engineering jobs, we have a machine learning engineer. This technically proficient programmer researches, builds, and designs artificial intelligence systems that can leverage large data sets to generate and develop algorithms capable of learning and eventually making predictions. The engineer's goal is to create software that can operate and then learn from its results to increase the accuracy of future operations.
Roles and Responsibilities
While some of the day-to-day roles of a machine learning engineer will vary depending on the size of the company and their team, their typical roles would include:
The design, development, and research of machine learning systems, schemes, and models.
Training and retraining of machine learning systems where needed.
Assessment of data for deeper insights.
Performance of statistical analysis to improve models.
Enhancing existing machine learning frameworks and libraries.
The study, transformation, and conversion of data science prototypes.
Assessing and identifying differences in data distribution that could affect model performance in real-life situations.
Skills and Qualifications
While machine learning engineers can start their careers from several different disciplines, most typically come from a computer science, engineering, data science, or mathematics background. You are expected to hold at least a master's degree in a related subject and sometimes a PhD. Advanced mathematics and data analytics knowledge are also critical to an engineer's background.
Many employers also ask for specific experience and knowledge, including the following:
Experience with machine learning platforms like Google Cloud, Microsoft Azure, and IBM Watson.
Expertise in statistics and probability.
Expertise in data modelling and evaluation.
Knowledge of machine learning programming languages such as Java, JavaScript, Scala, and C++.
Experience with the application of machine learning libraries and algorithms.
Exceptional software engineering and development skills
Career Path for a Machine Learning Engineer
With artificial intelligence continuing to rise, so is the demand for machine learning skills. Linkedin has predicted that it will be one of the most sought-after engineering jobs, now and into the future. Furthermore, the need for AI and machine learning skills is expected to grow 71% by 2025.
Machine learning engineers work across a cross-section of industries, such as:
Education
Finance and insurance
Professional services
Advertising and marketing
Manufacturing
After gaining extensive experience coding statistical modelling-based solutions and/or machine learning, you can move on and become a senior machine learning engineer.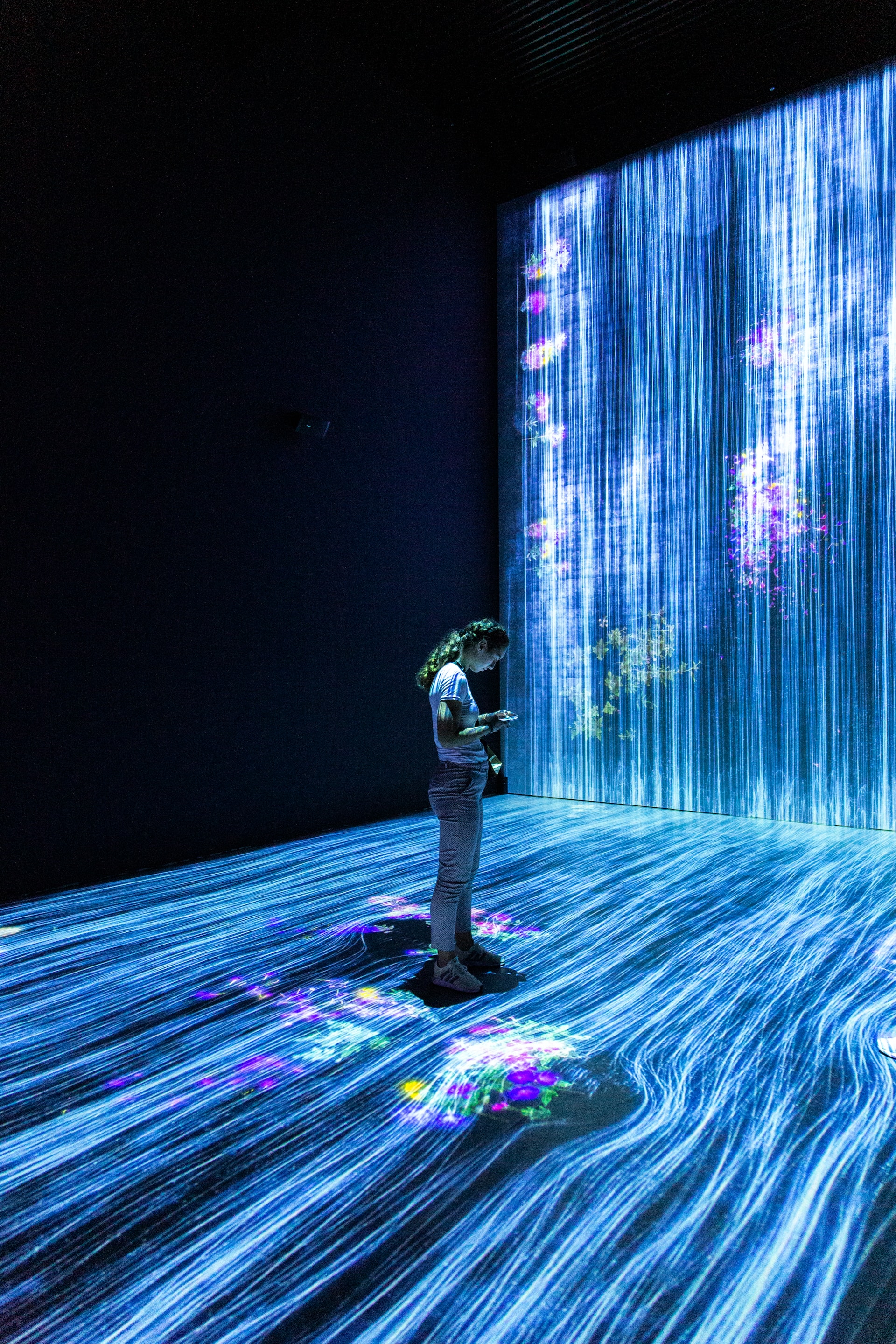 2. Project Engineer
Similar to a project manager, a project engineer is responsible for managing technical or engineering projects. However, unlike the project manager, who oversees the project as a whole, engineers provide technical leadership and approach the job from an engineering point of view. They work closely with stakeholders and manage a project's planning, budget, and deadlines, and it meets essential technical requirements.
Roles and Responsibilities
The day-to-day role of a project engineer can vary from project to project. Engineers can lead the project individually or work alongside a project manager, offering supervision and advice on the engineering side of the project. The role will be a mixture of office-based and 'on-site'. Typical responsibilities include the following:
Planning and forecasting of a project.
Interpreting and understanding a desired outcome and incorporating it into a detailed plan the project team can implement.
Hiring of required staff and acquisition of the materials and equipment needed.
Communicating with suppliers, contractors, and internal stakeholders.
Keeping the project on schedule and within budget.
Leadership of the project team.
Continual reporting of the progress of the project.
Finding efficient and effective solutions for problems that arise.
Skills and Qualifications
Project engineers are expected to hold at least a bachelor's degree in a related field, such as engineering and business management. However, some employers will accept degrees such as mathematics or computer science as long as they have relevant engineering experience.
As well as the right educational background and relevant experience, project engineers need to possess essential skills, including:
Organisational skills.
Attention to detail
Problem-solving abilities
Decisiveness
Commercial awareness
Exceptional communication skills
Career Path for a Project Engineer
Project engineers are in high demand due to their critical role in overseeing complex projects. They are hired by a vast and varied number of industries, including:
Construction
Manufacturing
Pharma
Aviation
IT and digital
Oil and gas
There is a growing need for project engineers to enter the world of renewable energy. As the fight against climate change rages on and the need for sustainable practices increases, engineers will be needed to lead projects such as building wind farms and decarbonising mining sites.
You can take several career paths as you build your technical skills, project management skills, and ability to adapt to new technologies and engineering practices. One of the most common steps is to go into project management, usually as an assistant project manager, and then move on to senior project management.
For more details about any of the engineering jobs we have on our list, chat with our dedicated team for more information. Next up on our list is the role of a civil engineer, so let's jump back in.
3. Civil Engineer
Civil engineering involves the application of different engineering principles, such as environmental, geotechnical, structural, and construction, to projects of various sizes on behalf of the public and private sectors. Infrastructure projects taken on by civil engineers can include:
Bridges
Railways
Roads
Airports
Building
Sewage systems
Projects can come from various areas, including the private sector, the public sector, and government. Projects can also vary in size, with civil engineers working in fields such as research, budgeting, planning, project management, and analysis.
Roles and Responsibilities
The duties of a civil engineer can be carried out either under contract or as a consultant. They can vary depending on their experience and the particular project's requirements. Common responsibilities of a civil engineer include:
Carrying out technical and feasibility studies using surveys, reports, plans, maps, and relevant data.
Understanding and ensuring health and safety, building, and relevant engineering regulations are implemented.
Assessment of environmental impacts and determining risk factors that may affect the delivery of the project.
Creation of plans and blueprints.
Determining costs of a project.
Creation of plans and blueprints.
Skills and Qualifications
A common route into the profession is to study for a degree in civil engineering. Studies require a grounding in mathematics, physics, design, and project management. Once they gain the right level of education, individuals can specialise in one or more sub-disciplines of civil engineering, such as environmental and structural.
A bachelor's degree is usually enough to gain employment. However, some employers will look for advanced degrees such as a master's that provide further skills and specialisations.
As well as educational qualifications, civil engineers need several skills to succeed in the role, including the following:
Complex problem-solving skills.
Analytical thinking skills.
Design knowledge and skills.
Knowledge of mathematics
Confident use of computer software
Communication skills
High attention to detail
Ability to work to deadlines and within budgets
Negotiating, supervisory, and leadership skills.
Deep understanding of relevant legislation.
Career Path of a Civil Engineer
Engineers can work in a wide variety of fields, and gaining further qualifications and experience can mean that they can move into more specialised engineering roles, including:
Construction engineers
Environmental engineers
Structural engineers
Geo-environmental engineers
Transportation engineers
Urban planners
Architectural managers.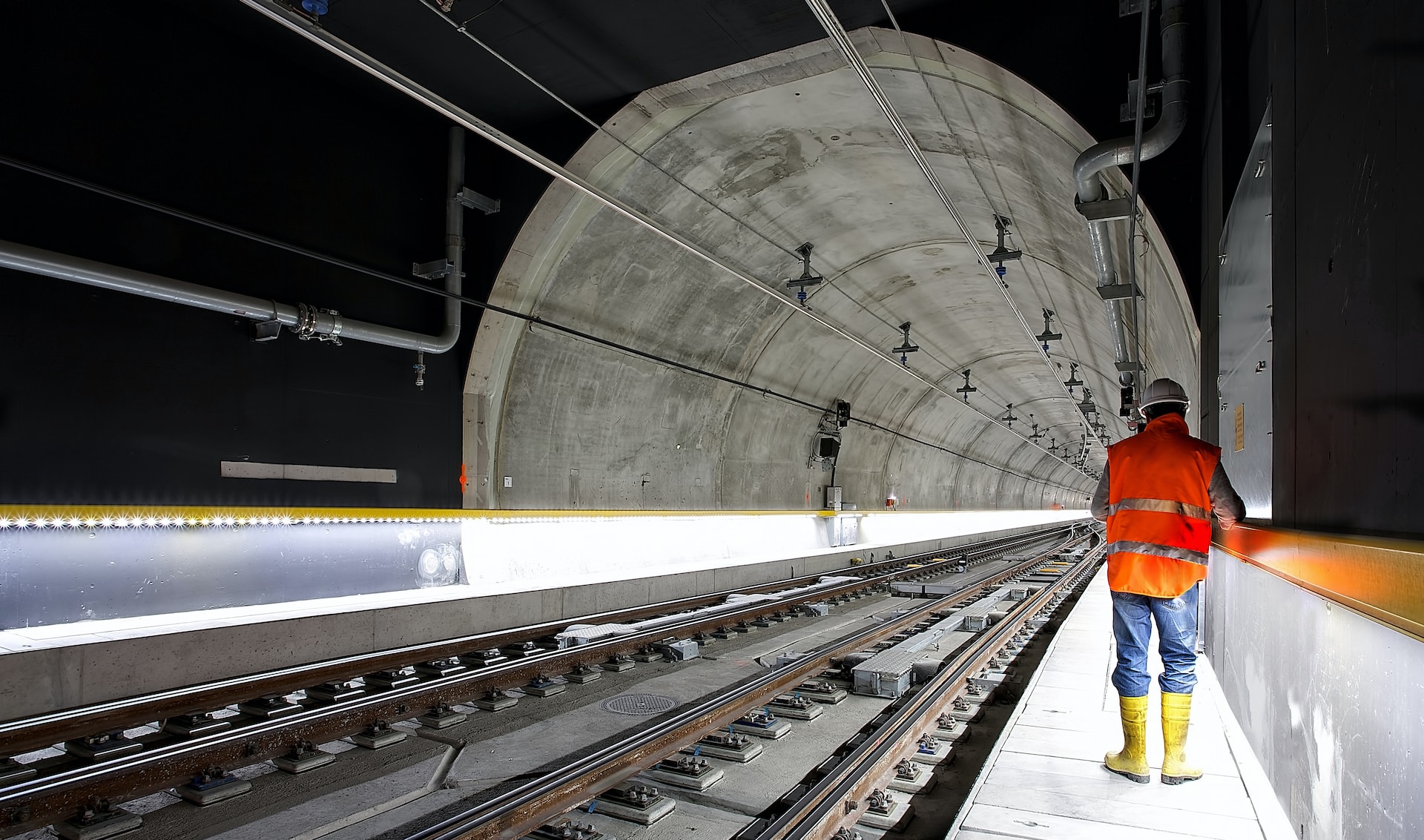 4. Renewable Engineer
With governments worldwide pledging a target of net-zero carbon emissions by 2050, renewable energy development is critical. In 2021, renewable energy accounted for 28.7% of the world's electricity.
With the fight against climate change intensifying, the renewable energy sector is quickly becoming a rewarding and innovative career path. Renewable energy engineers contribute to building a better future and will be at the forefront of this vital sector.
Renewable energy engineers work on producing energy through natural resources, including solar, hydro, and wind. In addition, engineers discover ways to reduce the environmental impact by researching and developing new technologies supporting cleaner energy production.
Role and Responsibilities
Common roles and responsibilities of a renewable engineer include the following:
Design, development, and creation of renewable energy technologies.
Carry out energy surveys and site inspections.
Combining renewable energy production with existing power systems.
Keep updated with relevant legislation and environmental standards and ensure systems, processes, and operations comply.
Negotiate tariffs and arrange new supplies with fuel providers.
Use of mathematical and computer models to complete design and specification calculations.
Negotiation of service agreements and management of associated revenues and costs.
Carrying out lab experiments and adapting them to large-scale industrial processes.
Skills and Qualifications
To enter the profession, you must hold a bachelor's degree in a related engineering or scientific subject, including environmental engineering, earth sciences, and renewable energy. If you hold a degree of a non-related degree, you have the option of taking a postgraduate degree in a relevant subject.
As well as a strong educational background, you will need several skills to enter the profession, including the following:
Keen interest in the environment, technology, and science.
Exceptional analytical and problem-solving skills.
Excellent communication skills.
Project management skills.
Knowledge of relevant legislation.
Strong IT skills.
Strong mathematical and scientific ability.
Career Path for a Renewable Energy Engineer
Due to the increasing demand for renewable energy engineers, there are plenty of opportunities for progression. For example, engineers can work up to a senior engineer or management position. In addition, some organisations offer positions at fellowship level, for this would have been a role for approximately seven years and spent 5 of those years in a senior role.
In addition, engineers can choose to specialise in specific areas such as corporate social responsibility (CSR) or move into a research and development role to investigate new and improved ways of optimising production and identifying new renewable energy sources.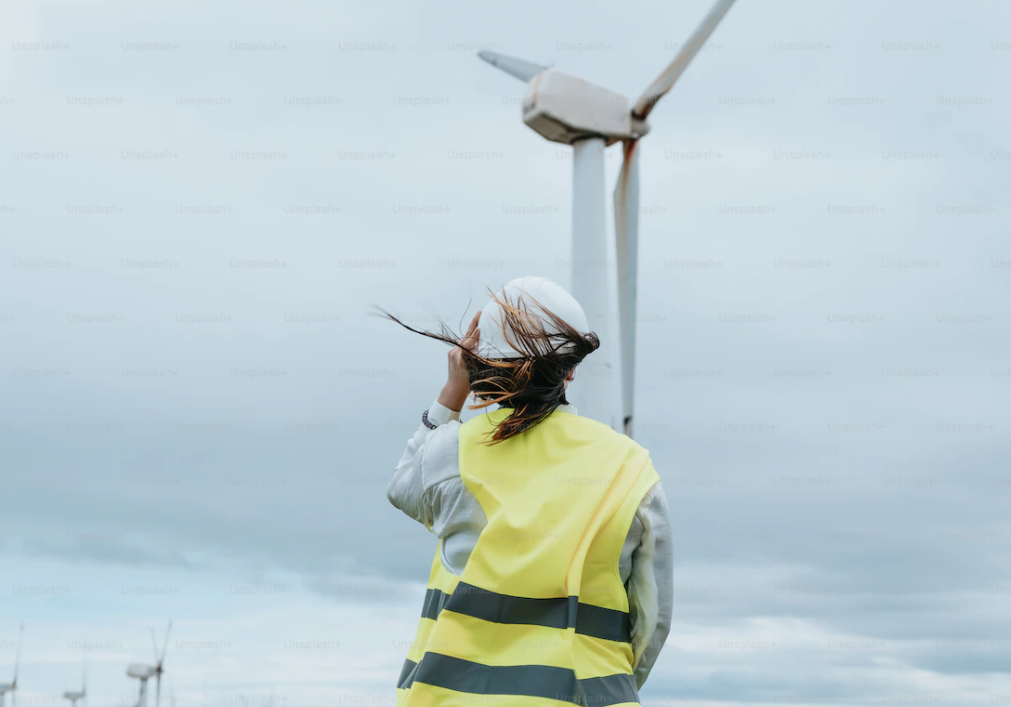 5. Mining Engineer
Mining engineers apply their skills in technology and science to extract minerals such as coal, gold, copper, and natural gas from the earth.
They are responsible for designing and planning mining operations, from exploration to extraction. They also monitor the safety and efficiency of mining operations and ensure that environmental regulations are followed. Furthermore, they are instrumental in the final closure of the mine and the rehabilitation process.
Roles and Responsibilities
The main responsibilities of a mining engineer include the following:
Assessing the commercial viability of potential new mining ventures.
Modelling and designing potential mining sites.
Overseeing the implementation of health and safety on the site.
Undertaking feasibility studies.
Reclaiming of mining sites.
Creation of plans for mines, for example, for underground tunnels.
Overseeing staff activities.
Working with specialist IT software to aid planning programmes.
Skills and Qualifications
As well as practical experience in the mining industry, mining engineers are usually required to have a bachelor's degree in one of the following subjects:
Minerals Surveying
Geology
Civil Engineering
Mining and Mineral Surveying
Mine and Quarry Engineering
If you don't possess a mining-specific degree, you can increase your chances of becoming an engineer by studying for a postgraduate degree in mining engineering.
A career in mining engineering can lead to international opportunities. However, you must ensure your degree is recognised in the country where you would like to work if you plan on working abroad.
As well as experience and educational qualifications, you will need to possess several skills, including:
Teamwork
Project management
Communication and presentation
Time management and planning
Knowledge of IT and specialist software
Managing finances and budgeting
Analytical problem solving
Career Path for a Mining Engineer
The traditional career path for mining engineers is as follows, with promotion happening approximately every two to three years:
Junior Mining Engineer
Mine Planning Engineer
Senior Mining Engineer
Mine Supervisor
Resident Manager
A career as a mining engineer can lead to working in other fields within the industry. For example, some engineers progress into working in mining finance or working on a consultancy basis for mining companies. Other fields include IT, construction, and quarry management.
Looking for the Latest Engineering Jobs?
Engineering is a varied and rewarding career, and engineers are in high demand. At MCS group, we are dedicated to getting to know you, your skills, and your ambitions. Then, using this information and our vast network of global businesses, we connect you with roles that best suit your needs.
If you want more information about the latest engineering jobs, please visit our dedicated candidate page. Looking for exceptional talent for your business? Discover our recruitment solutions page and find out how we can support you.