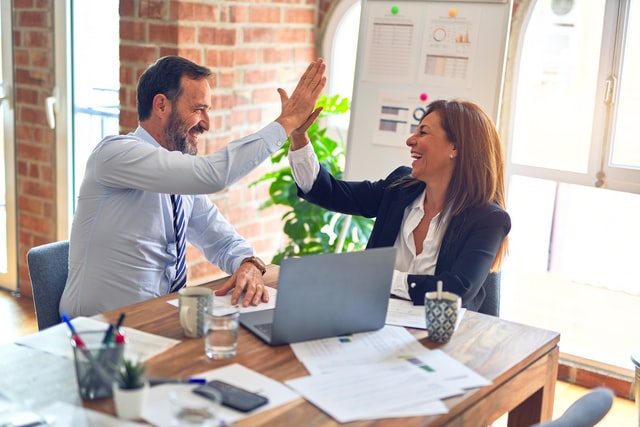 Your staff is the biggest assets for your organisation. A common saying goes, "You don't build a business; you build people that go on to build the business." We couldn't have put it better ourselves as this is the case for every organisation.
The people you hire for your business are the makers and breakers. It only makes sense to invest in their development within your organisation. But, this isn't straightforward as you'll need to consider staff training costs and other expenses related to their development.

In this piece, we'll highlight the importance of investing in your employees. We'll also explore some popular training methods to further their career development.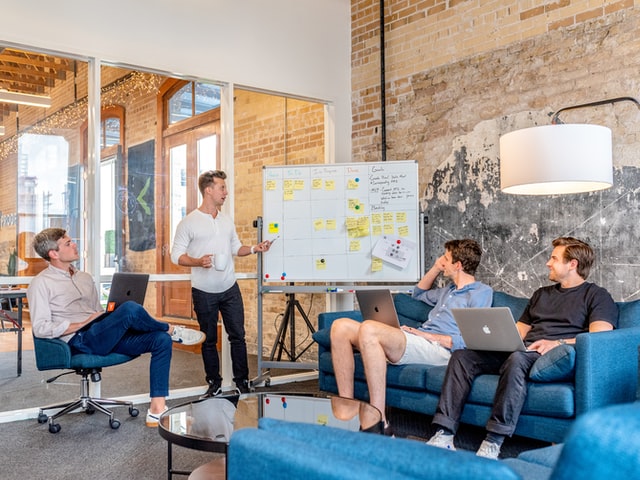 Why invest in employees?
Many HR professionals are under the impression they're better off bringing in an experienced employee who's been trained by another organisation.
This is far from the case, from increased employee loyalty to reduced turnover, there're numerous benefits to providing training.

It should come as no surprise most employees aren't happy at their job. They want to work for an organisation that not only values their opinion but promotes their growth as well.

To remedy this, it's important to go above and beyond to identify what it is they're looking for and deliver this to them. In most cases, it'll be anything from a better work-life balance to adequate training and education to further their career goals.

As well as developing the skills and experience of your workforce, other business-related advantages include building a solid reputation for your brand within the marketplace and establishing better relationships with customers.

How to invest in your employees

Investing in your staff doesn't have to break the bank. There are many examples of how organisations can make sure their workforce is on top of their game.
To keep your staff happy, consider perks such as free meals, health benefits, nap facilities, games room and more.

Listen to your staff: Listening is also a form of investment. Your staff will have a first-hand experience of what works and what doesn't. By involving your staff in your larger strategic decisions can help them feel more valued with the organisation. By listening, you can encourage the sharing of new ideas and development of innovation that could further your business efforts.

Training: This comes in many forms, from sales training to management, organisational and everything in between. These skills will serve as an important asset to any organisation. It'll present your organisation with a prime opportunity to expand the knowledge base of your staff.

Benefits of employee training
As with anything, while there are numerous advantages to investing in training for your staff, there are also a number of drawbacks. As well as being expensive, employees attending training sessions are also likely to miss some hours of work, which could lead to delays on projects.
That being said, we believe the advantages outweigh the disadvantages. Common benefits of investing in training for your staff include:

Improved performance and productivity: When your staff receive appropriate training, they're more able to build their confidence, understand their responsibilities and perform better at their job. All of which helps to stay on top of changing trends and position your organisation as industry leaders. With increased performance and efficiency comes increased productivity, which will improve employee turnover and market share.

Control weaknesses: With an effective training programme, your staff can strengthen areas of weaknesses in their workplace skills. Investing in development programmes provides your staff with an opportunity to build their skills to a higher level so their skills and knowledge are similar to that of their colleagues.

Company reputation: In a world of Glassdoor reviews and Twitter publicity, businesses with strong and successful training strategies can help to develop your brand and reputation. An organisation with a reputation for training employees are seen as more attractive for potential recruits and would be prioritised over an organisation that doesn't.

Improved satisfaction, retention and morale: A 2017 study published by Kronos found that over 87% of HR professionals consider improved retention as essential over the next five years. To do this, employers will need to allow their employees to feel satisfied, supported and fulfilled in their roles. They should also have room to grow. By investing in training for your staff, you're showing them that they're valued. Those that have this feeling are more likely to be more engaged and satisfied with their jobs.

Conclusion

We started with a quote so we'll end with one too. This time by Henry Ford, he once said, "the only thing worse than training your employees and having them leave is not training them and having them stay."
With talent being widely regarded as one of the most important qualities for employees to have, it's important to create a development strategy that not only builds their knowledge and skills but also makes them an integral part of their decision-making process.

----------------------------------------------------------------

If you would like to discuss how investing and training employees can have a significant impact on your business, contact the specialist team here at MCS on 028 90235 456 or at belfast@mcsgroup.jobs