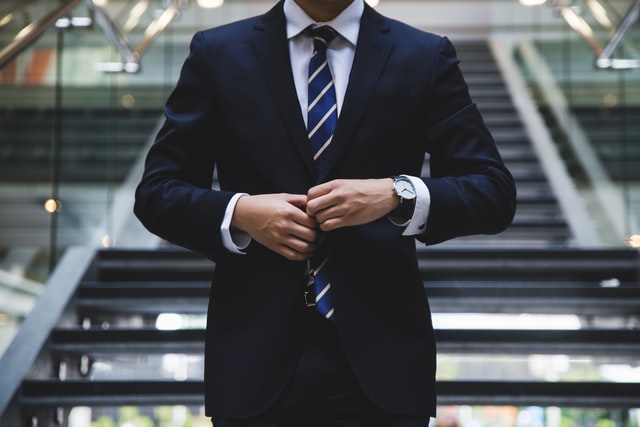 There is nothing more frustrating than a slow recruitment process – for both the candidate and the hiring manager. Teams under-resourced, candidates disengaged, and offers turned down don't help anyone. The key is more speed without the need to scrimp on quality.
1. Writing clear and engaging Adverts and Job Descriptions
Let's start with the basics - The first impression a candidate will have of your company will be from the Job Advert and Job Description they read. These must be separate, with an engaging tone and hooks that sell your USP's when advertising. Job specs are not adverts!!
All too often, we see job descriptions that aren't attractive enough. They are either too specific or too vague. They are too focused on information about the company than on the role. They are missing salary information. They were written a few years ago and are now totally outdated in terms of Technology or projects the person will be working on.
Capturing the attention and ensuring you have your "selling" points front and centre is key. (Ensure your selling points are authentic and speak to the people you want to, who identify with your culture and who ultimately will be a great addition to your team)
2. Eliminating unnecessary steps in the hiring process
A stitch in time saves nine! Hiring managers have many responsibilities with recruitment slotting into their responsibilities so every second counts.
Are all the steps in your hiring process necessary? Are they the most efficient approach to take? There are several things that can make the process faster:
Outsource steps – We build our client's teams in NI, ROI and the UK within 30-60 days. A Recruitment Partner can reduce the time for sourcing, shortlisting and even first stage interviews. Using technology tools designed for recruitment, we can further speed up all stages of the process, reducing the number of interviews required and saving time throughout the whole process.
Candidate Feedback- How quickly are you then providing feedback to your candidates? We invest in a software package that provides us with real-time feedback from both candidates and clients. The data repeatedly shows that the faster candidates receive their feedback, the more likely they accept the role. If it's over 24 hours, you are already behind the average.
Don't involve too many stakeholders or train more decision-makers – decide who the main decision-makers are to ensure their availability allows for a fast turnaround on interview feedback.
3. Make the interview count
During the interview stage, candidates will be interviewing the company as much as you are interviewing them. This is a fantastic opportunity to bring the company and opportunity to life – are your hiring managers discuss this in detail and able to sell the company?
If it's an in-person interview, take the time to show off your offices and facilities to candidates, discuss the benefits on offer, and introduce them to some of their potential colleagues. This will help them to visualise themself in the role, leading to a faster offer acceptance process.
If it's remote, it may be easier for them to spend some time with peers and discuss their work.
4. Build talent pools
Building talent pools is essential in today's fluid market. You cant turn looking for talent on and off; to be successful, you must try and have some clarity around priorities for the next 6-12 months and concentrate on building a brand in that space so that your speed to market is much quicker.
Don't wait too long for job posts to be signed off before advertising, and don't use closing dates before starting interviews - if you are in the position to hire, hire as you see talent. Strong candidates are usually in several processes at once, so speed and standing out from your competitors are essential.
5. Admin diligently but efficiently.
Often delays in the process come down to a lack of communication. Before an offer is ready to be made, have the paperwork drawn up, get a letter of offer confirmation out to the candidate straight after receiving a verbal acceptance, and then the entire contract within 24 hours. This will allow you to get ahead of any queries in the agreement and ensure fewer delays when candidates prepare to hand in their notice. The more straightforward the offer process, the less likely counter offers and doubt.
If you are currently recruiting talent and would like to discuss how MCS Group can assist you in your search for talent in Tech feel free to get in touch at:
Belfast: +44 (0) 28 9023 5456
London: +44 (0) 20 38546666
Glasgow: +44 (0) 141 3276666
Email: info@mcsgroup.jobs
USA Tel: +1 617-861-4588
Email: usa@mcsgroup.jobs
Ireland Tel: +353 1906 9574
Email: ireland@mcsgroup.jobs