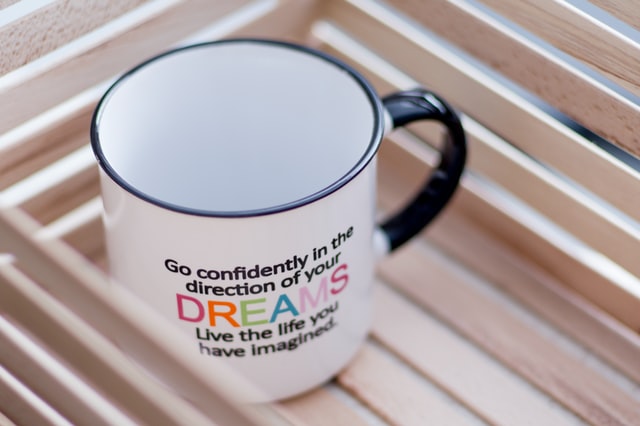 The Start
You can't teach an old dog new tricks. A change is as good as a holiday. Nothing is worth it if you're not happy, and every other quote under the sun either crossed my mind or was quoted to me when I resigned from a ten year career.
I suppose my worry over the switch wasn't helped by the fact I'm in a new age bracket when filling out forms (35-44) and I have a young child to provide for. I didn't even know what I really wanted to do. I had been in sales and sales management for so long I didn't know where my experience could take me, but I knew I wanted something totally different.

Time for Action
After a fair amount of head scratching I had heard of someone in Belfast who was mentoring people like me for free. I went to meet Gavan Wall in North Belfast and I think it took him around 30 seconds to tell me what I needed to do. Gavan advised I take a look at my achievements in my career and do something we aren't very good at in Belfast; boast! So I listed out my achievements and did my best to differentiate myself from everyone else. That seems like a really simple thing to do, but when I looked at the list it gave me a real focus and somewhere to start.
Soon after that someone made a throwaway comment about my suitability for recruitment. I did some reading and realised it required (amongst other things) curiosity, doggedness and the ability to ask question after question. Anyone who regularly attempts to ask 4 year old about their day at school will already be well trained in this fine art!

The process
I had registered with MCS Group as part of my search for a new career and knew there was something different about how they did business. When I called I was always put through to the Recruiter (Karl) no questions asked and he made time to meet me face to face to do a formal registration and gain an understanding of my motivations. The offices were modern, located in the City Centre and felt welcomed when I went in so when I saw a role advertised in the Digital & Web Team I didn't take much time in applying.

I didn't know a thing about the IT industry in Northern Ireland and armed with just a brief snoop around google I went to my first interview. I then had to do a 'Speed versus Accuracy' online exam which I was advised I needed to pass in order to progress to the final stage interview (no pressure then!) I passed it and went to final stage with a job offer a couple of days later. Next thing I knew I was sitting in my first day of training the following Monday morning.

The Outcome (so far)
I've done my first 4 weeks and they've gone by in a flash. I've had my training from both our dedicated Talent Development Manager Kerry Tosh and Managing Director Barry Smyth, but this will be an ongoing process as I progress through the business. My group training was nicely balanced with spending time on the floor learning from my team mates and team manager Carla McCallan. It has been challenging going from being so proficient in one job to starting from scratch in another, but it's been reinvigorating too. I'm pushing myself to learn and develop in one of the fastest growing sectors in Northern Ireland and am building my own brand.

I've a way to go before I can profess to be any kind of expert, but I can't believe how much I've learned and am capable of learning in a short space of time. I know the job market is continuously evolving and I will need to keep up, but I'm good with that and am looking forward to it.

I am thankful for the help I received from my mentor and actually think he inspired me to want to help other equally confused people who are making a career move. I'm grateful to have a few new mentors to add to my list from within MCS Group as well. I feel like I now have the opportunity to shape a career for myself and am in an environment which will actively inspire as well as challenge me to achieve it.

So if you're feeling like I was a few months ago forget the inspirational quotes and old adages and just pick up the phone. There is always someone here willing to mentor you and give you honest, helpful advice whether you want to become a recruiter or simply move within a particular sector.

_____________________________________________________________________________________________
If you are interested in a career in recruitment or are looking to take your recruitment career to the next level, apply with MCS Group here.