Tell us about your role within MCS
I am an IT Recruitment Manager within MCS Group, specialising in recruitment for the IT & Digital sector. I am responsible for building lasting relationships with both clients and candidates and I take pride in helping candidates find their perfect next role and helping hiring managers find great new recruits for their team. I am also responsible for a team of 4 specialist IT Recruitment Consultants, mentoring and guiding them through their own recruitment journeys.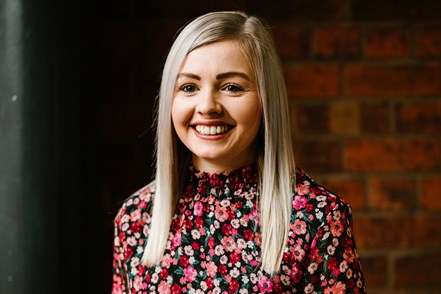 What do you enjoy most about your job?
I am never bored! No two days are the same between meetings with clients and candidates, attending tech events across NI, 1 to 1s with my team, recording videos for marketing, and delivering workshops – there is so much to get involved in! I really love spending time with clients and candidates, getting to know them better and understanding what is important to them. It may sound cheesy, but there really is no better feeling than helping a candidate find a perfect new role!

What's your soundtrack song to get you up in the morning?
Twista- Sunshine
What is one skill that helps you most in your role?
Organisation! As I mentioned earlier, there is always lots to do. Keeping my diary organised and starting each day with a clear and concise plan helps me stay on top of things and prioritise the most important tasks.
What is the most valuable piece of advice you have been given?
Don't worry about the things you cannot control, instead focus on the things you can.
What accomplishment are you most proud of?
Marrying my childhood best friend and buying our first house together.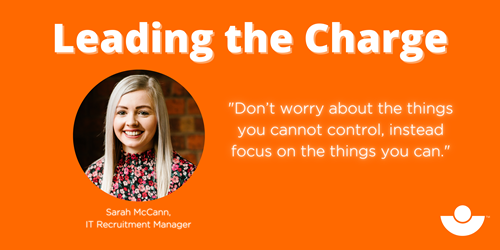 Over the next few weeks, we will be profiling and interviewing some of the outstanding female leaders here at MCS, in our new 'leading the Charge' series, so make sure to check out our LinkedIn page and website to hear inspiring thoughts on all things work, leadership and career development.