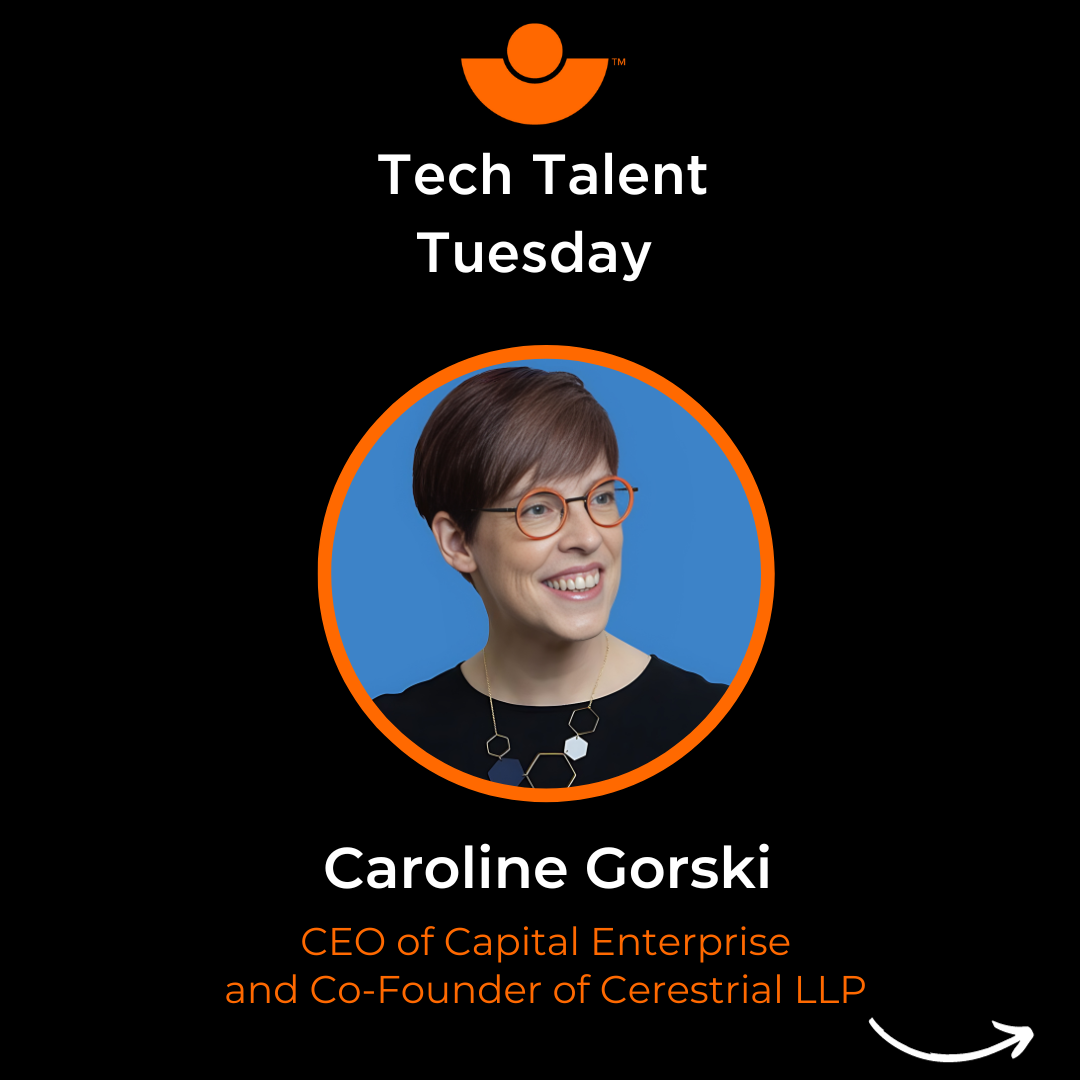 With her diverse background in strategy consulting, market development, and commercial decision-making at FTSE 100 board-level, Caroline Gorski has continually pushed the boundaries of technological innovation while championing positive societal change during her 25+ year career.
Caroline began her career as an Analyst at Forrester Research in 1999, where she conducted ground-breaking research into emerging technology trends. She then moved on to eBenchmarkers in 2002 and Sodexo in 2003, where she demonstrated her remarkable project management skills. At eBenchmarkers, she took on a key role in business development, expanding product ranges, managing accounts, and crafting new business propositions. Moving to Sodexo, she led the reorganisation of the sales function in the Business and Industry Division, demonstrating her commercial acumen. When she became Sodexo's Strategy Research Manager, Caroline established a strategic analysis department, supporting high-level decision-making across a substantial 40,000-employee business. Eventually, she ascended to the position of Account Director, responsible for the £3 million and P&L for the division's largest group account in the UK.
In 2006, Caroline launched Better Business Thinking, showcasing her knack for strategic consultancy. Through comprehensive market analyses, customer insights, and coaching programmes, Better Business Thinking assisted clients in gaining commercial advantages and launching new ventures with strategic precision.
Next, Caroline transitioned to Telefónica UK in 2011, where she steered transformative mobility and customer engagement technologies as the Managing Partner in Retail in Leisure. Responsible for a £35 million revenue line and leading a team of 18, she excelled in business acquisition and development. When she became Head of Business Development - Internet of Things ('IoT'), Caroline and her team cultivated innovative partnerships, leveraging data insights and network intelligence to actualise transformative business concepts. Their focus on IoT aimed to optimise resource usage and personalise consumer experiences through data-driven adaptability.
After many successful years at Telefonica, Caroline moved to Digital Catapult in 2016, where she took on the important role of Head of IoT and Digital Manufacturing. In this role, she propelled IoT innovation and enabled data sharing breakthroughs in the UK. Overseeing the IoTUK program, she aimed to amplify awareness and turn IoT concepts into tangible innovations for businesses and the public sector. She then began working at Rolls-Royce in 2017, where her leadership as CEO of R² Factory and Group Director of R² Data Labs helped integrate industrial machine learning and AI into regulated industries, revolutionising operational landscapes. Her September 2021 launch of R² Factory, an industrial AI spin-out driven by her experiences at R² Data Labs, showcased her expertise in industrial AI and data analytics, furthering her impactful contributions in this sector.
Caroline's latest role as CEO of Capital Enterprise showcases her dedication to enhancing innovation in the UK start-up landscape, particularly for underrepresented founders. Capital Enterprise's pivotal support for early-stage tech ventures, contributing to £2 billion in raised funds and thousands of job opportunities, aligns with Caroline's leadership vision: creating an environment conducive to start-up growth. Her direction aligns with the government's push to bolster the start-up ecosystem, aiming to empower start-ups for impactful contributions during this transformative technological era, especially harnessing the country's R&D leadership in biotech, AI, quantum computing and green technology. In Caroline's own words: 'I believe Capital Enterprise has an essential role to play in helping innovators shape a future that our children will want to live in'.
Caroline's influence extends beyond the corporate world. As a co-founder of Cerestrial LLP, she supports transformative ideas driving positive social change. Additionally, she played a crucial role in establishing the Emergent Alliance, dedicated to Economic Recovery analytics amid the COVID-19 crisis. Outside her professional endeavours, Caroline finds solace in rural Yorkshire with her two children and two dogs, enjoying live music, stimulating debates, and leisurely walks.
Caroline's passion for championing innovation, especially among those of diverse backgrounds, has been evident throughout her prolific career. With a dedication to supporting start-ups and entrepreneurs, Caroline aims to shape a future full of inclusivity and progress.
Make sure you are following MCS to see our weekly Tech Talent blog alongside numerous job opportunities across several sectors!