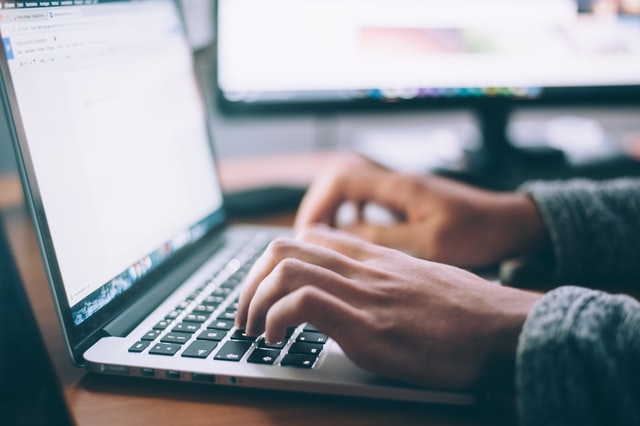 Keep your business moving forward with Digital Onboarding.
During these difficult times, it is a monumental task to keep businesses operating as usual. Plans have changed, there is an air of uncertainty and hiring new staff has fallen to the bottom of the priority list for several businesses.

For some, however, hiring is still as important as ever. Many firms are now utilising MCS Group's video interviewing technology to keep things progressing and getting new staff up and running with Digital Onboarding.

What is Digital Onboarding?

Organisations with a standardised onboarding process experience 62% greater new hire productivity, along with 50% greater new hire retention (HBR), so it is vital that your onboarding process is comprehensive and digestible.

Digital Onboarding is the process of having your traditional onboarding process available online. This can be any training that needs to be taken, documents that need reading and signing, photographs uploaded and any tests that need to be completed.

Employers find that digital onboarding gives new employees the benefit of integrating over a longer period of time and reduces information overload.

Of course, digital onboarding is crucial to businesses that hire remote workers that might not even live in the same country.

What are the advantages of Digital Onboarding?

Digital onboarding has many advantages over traditional onboarding processes. For example:

It can reduce costs, as it requires less in-person training time and less time spent getting the information new employees need. It can also reduce the costs of paper and ink that would typically be used for materials.
New employees can start working sooner, as they're not spending their entire first day or their first few days filling out paperwork. Digital onboarding allows this process to be spread out, reducing overwhelm and allowing employees to get on-the-job training and experience quickly.
Digital onboarding can be offered to new hires before they even step foot on-site. That said, bear in mind that many onboarding activities are considered work activities and will still need to be paid; this is something to consider before offering any onboarding that occurs before payroll has been set up for a new hire.
It will ensure that the materials presented to each new employee are consistent because they are kept centrally located.
It will ensure all new hires get the most current version of policies and forms, as the central location can easily be kept up to date rather than having copies in every hiring manager's hands.
Digital onboarding may make it easier to track which items a new employee has and has not completed, as they're available online and can be tracked automatically instead of manually.
Employees can complete the entire onboarding process at a pace that is preferable to them, within reason.
It will ensure nothing is missed because checklists and confirmations can be built into the process.
The digital onboarding process can be seamlessly integrated with other learning management software or HRIS the organization uses.
It can provide reference materials for employees to use in the future.
It can help the employer stay in compliance with all legally required forms.
Source: HRDailyAdvisor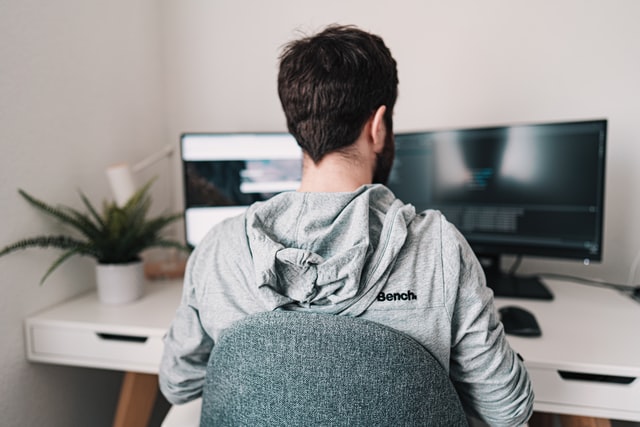 Examples of how some companies approach Digital Onboarding

Dell
A multinational computer technology powerhouse, Dell has systematized the onboarding of its widely distributed workforce.

"We have all of our onboarding materials in a digital format, including a website, documentation, and video. We also have a Day 1 success team that is dedicated to providing support via chat/IM, email, and calls during the early part of on-boarding. The feedback from our new employees has improved significantly as a result of this approach."

Stack Overflow
This Q&A website for professional and enthusiast programmers prioritizes contact between recent hires and its entire leadership team.

"We take onboarding very seriously. Every new hire in the company goes through a series of orientation calls with each member of the executive team, where they hear about our company history, culture, goals and structure. Within the engineering team, all new hires are assigned a mentor who guides them through a six-week onboarding process where they meet people from different parts of the engineering team and learn about our culture and processes."

Chargify
These providers of online billing software support the individual choice of managers and direct reports to schedule face-time early on in their professional relationship.

"Onboarding can be done remotely, but frequently the new employees will meet up in person with their immediate supervisor for onboarding. It can be a nice introduction to meet face-to-face during onboarding to add a personal connection."

Hanno
Sometimes successful onboarding involves a bit of trial and error; at Hanno, more robust internal tools coupled with peer-to-peer mentoring has made a significant impact.

"We've gradually improved the way we onboard new employees–it used to be quite weak. We have a very thorough process documentation; an onboarding 'track' in Asana (which contains a whole series of tasks for them to complete, exposing them to many different areas of the company) and also try to pair this up with in-person mentoring and support. That mentoring component has been really important–those first weeks of joining a remote team as a new employee can be a real challenge, so having a buddy to help you out and guide you through all the things you can't necessarily see is really handy."

Skillcrush
When digital training is a company's bread and butter, it stands to reason that learning resources and a buddy system will be reflected in how they orient new employees.

"We put a lot of love into our onboarding because it really sets the stage for what their experience will be like at Skillcrush. Aside from making sure they get a special care package of Skillcrush goodies, and have all of the necessary tools and software in place, we pair them up with a 'buddy' who they can go to for advice and just chat with for fun. We also put together a ton of resources to make sure they understand the Skillcrush mission and how we do what we do."

Time Doctor
The creators of this time tracking and productivity tool introduce colleagues to its remote environment through a brief period of project work.

"After the interview, we give everyone a small project that takes two or three weeks to complete. We don't necessarily care if they succeed, but we want to see if the person is someone we enjoy working with, can handle working remotely, and we want to see how they approach the task."

Kin HR
The makers of a human resources app, Kin HR "drinks its own champagne" by shepherding all-new teammates through their own homegrown technology.

"Our app has an onboarding feature that creates a personalized onboarding process for each new hire. It's important to do regular weekly and monthly check-ins with the new hires especially when you're a part of a distributed team. Many of our new hires fly out to our headquarters in Chicago and spend time with the leadership team."

Boldly
This virtual workforce supplier combines an internal portal with synchronous interaction among its staff.

"We have built an intranet or what we call 'our Digital Vault' with onboarding videos, guides, and a knowledge base. It's also a place where we post company news, video updates, and team insights. The onboarding is of course accompanied with video Skype meetings to go through the materials 'in person' but the Digital Vault provides the ability for new team members to learn at their own pace, and to revisit the content, and review procedures whenever they have a question!"

Source: Remote.co
Need help with developing your Digital Onboarding Process?
Here at MCS Group, we work in partnership with our clients not only as their recruitment consultancy but an extension of their brand. We have expert consultants that specialise in their chosen industries and are currently partnering with a number of companies, helping them conduct video interviews with candidates to keep their hiring processes moving.

If you would like to discuss how MCS Group can help you with video interviewing or how to move your onboarding process online, get in touch with us via belfast@mcsgroup.jobs call 028 90235 456 or visit www.mcsgroup.jobs