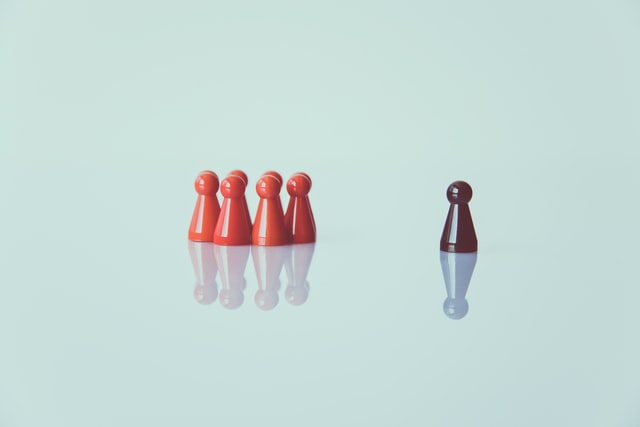 In business context, resilience is often a term associated with a strong reaction to a setback. The dictionary definition states that resilience is 'the capacity to recover quickly from difficulties' and it is reasonable to assume that businesses will all encounter difficult times. Being resilient therefore is a highly desirable, or arguably an essential trait for a business leader.
This edition of the 'Traits of Leadership' series will focus on 'rags to riches' business tycoon Howard Schultz, best known as CEO of Starbucks Coffee. Schultz was raised in New York's Brooklyn Projects in a family that was described as 'working poor', in modest surroundings. He earned a scholarship through his athletic talents and worked his way through University with the aid of student loans and occasionally donating blood to earn extra cash.
His humble upbringing and hard work ethic could well have helped to shape his resilience as he worked his way up the ladder in professional sales with Xerox and a Swedish houseware business Hammarplast where he became General Manager.
It was during his time with Hammarplast that Schultz first met with the passionate owners of Starbucks, a gourmet coffee retailer with three stores and a modest but growing take-home trade. Encouraged by the enthusiasm and passion of the business owners he convinced them he would be an asset to the business and he became Director of Retail Operations and Marketing. The fate of the small coffee business was reputedly defined when Schultz visited Milan where he was struck by the espresso bar culture and got an insight into the personal relationship people could have through coffee.

His passion for a vision of a coffee shop empire wasn't shared by the original business owners and Schultz embarked on his coffee company Il Giornale ('The Daily'). Schultz, unable to self-finance his ambitious plans, faced a significant challenge to raise $1.6m. It didn't come easy and Schultz described the experience of approaching 242 parties as disheartening when 217 of them give a firm and decisive "No".

Did you know that if Howard Schultz gave up after being turned down by banks 242 times there would be no Starbucks?
"Try to imagine how disheartening it can be to hear that many times why your idea is not worth investing in. ... It was a very humbling time."
For the next two years, Schultz focused on building his business and opening stores in the image of the trendy espresso cafes he had witnessed in Milan. In 1987 he was once again reunited with Stabucks, buying the business for $3.8m and becoming CEO of Starbucks Corporation. Within the next 5 years Schultz worked hard to attract the attention of Wall Street, growing the business from 6 to 165 stores and $93m in revenues. Floating on NASDAQ in 1992, the growth skyrocketed globally to 3,500 stores and $2.2bn revenue by the year 2000.

The Starbucks story wasn't all plain sailing and Schultz had to showcase his resilient side on many occasions. Through a period of decline when the Starbucks brand was suffering in the shadow of a wave of new competitors, Schultz made the bold move in 2008 to temporarily close more than 7000 stores across the US to retrain baristas on how to make the perfect espresso. This was part of significant turnaround strategy that saw profits triple from $315m to $945m within two years. By the end of 2015, there were 21.000 stores across 65 countries with annual sales estimated around $16bn.

"I've always been driven and hungry, long after others have stopped to rest and recover, I'm still running, chasing after something nobody else could ever see."
Schultz's resilience has been instrumental in his success. However, is there more to resilience than the reactionary toughness that we tend to associate it with? Real resilience is much more strategic than having a steely determination to overcome setbacks, and in fact is arguably more focused on controlling the setbacks in the first place.
Here are a number of tactics embraced within resilient organisations that helped businesses succeed, often in the face of adversity.

Communicate a Defined Purpose
Having a clearly defined purpose is an excellent mechanism for ensuring that the people within the organisation are working towards a common goal. This becomes the focal point of activities and remains the priority even when obstacles are thrown in the way.

Innovate, even in Tough Times
An organisation that is committed to innovation will develop a naturally positive response to adversity that is geared towards finding a solution rather than being transfixed with the problem.

Be Aware on a Micro and Macro Level
An organisation is less capable of being resilient if it is blindsided by market conditions. Successful leaders and organisations are usually those who best analyse the market, being aware of political, economic, social and technological changes as well as being in tune with customer and competitor insights.

Provide Encouragement and Mentoring
Research suggests that the single most predictor of human resilience is interpersonal support and therefore it is crucial that an organisation has a culture of encouragement and a structure that facilitates peer support. A unified organisation will always be more equipped to deal with setbacks.

We may have become accustomed to associating 'resilience' with 'tough' business leaders like Alan Sugar who bear a head-strong and no-nonsense exterior and have lived through high profile business setbacks. However, you will find resiliencies a trait in any successful leader, regardless of their leadership style. We don't need to come through tough or underprivileged backgrounds to develop resilience but it is usually through tough times that we witness how well a leader has ingrained resilience into an organisation.
Howard Schultz can be applauded on many fronts but his ability to develop resilience into the fabric of such a large organisation like Starbucks is perhaps his greatest leadership achievement.