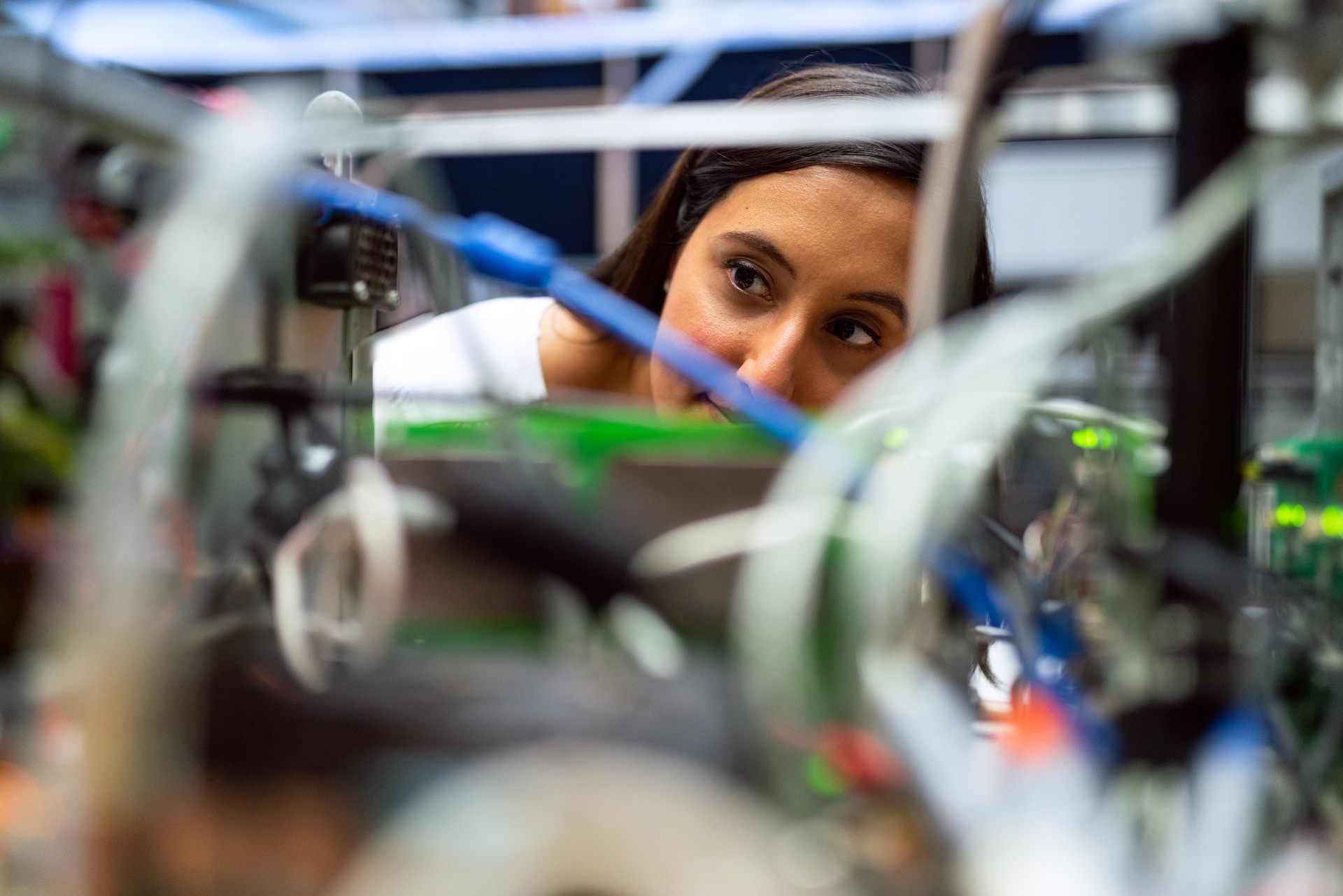 Engineering remains at the forefront of innovation and progress in today's rapidly evolving world. With issues like ongoing talent shortages and an ageing workforce affecting the engineering recruitment space, the demand for top engineering talent has never been higher. As companies strive to meet the challenges of this dynamic job marketplace, the journey to finding, attracting, and securing the right engineers for your organisation can be a complex and demanding one.
And yet, despite the various hiring pain points, one solution in particular has emerged as a game-changer for businesses keen to hire exceptional talent: partnering with an engineering recruitment agency. By collaborating with specialist recruiters with expertise in engineering, your organisation will be well-equipped to attract and retain high-quality engineering professionals with the skills to drive success and ignite innovation.
So why might working with an engineering recruitment partner be the best step for your talent acquisition strategy? In this guide, we'll explore 5 key reasons why companies should consider partnering with engineering recruitment agencies to hire the best and brightest talent from the engineering sector.
What are the Advantages of Recruitment Agencies in Engineering?
From ongoing talent shortages to unprecedented technological advancement, there are many challenges affecting the recruitment efforts of engineering companies all over the world. Research conducted by the US Bureau of Labor Statistics has revealed that the number of engineering jobs will expand dramatically by 2030. Still, there will be a projected shortfall of 200,000 engineers within that period.
This stark figure highlights the extent of the hiring difficulties that the engineering sector faces, and it is clear that engineering companies need to adapt their recruitment strategies to overcome the challenges. While in-house recruitment has its advantages, like greater control over the hiring process, it also has a range of drawbacks, including the risk of bias, a lack of scalability, and cost inefficiencies.
By choosing to enlist the services of a dedicated engineering recruitment agency, you can expect a number of key advantages that'll help you hire the right professionals for your company. Let's delve into 5 crucial advantages of recruitment agencies in the engineering sector:


1. Expertise in Engineering Recruitment
The engineering sector is going through a period of transformative change, with trends such as the increased adoption of cutting-edge technology and a greater focus on sustainability changing the face of the industry. Amid this ever-evolving era, it is unsurprising that so many engineering companies have struggled to keep up with the pace of change.
As the sector continues to advance, the nature of engineering roles will inevitably alter, and your internal recruitment team may find themselves having to conduct increasingly complex interviews for positions they may not be familiar with. Rather than working your way through this process alone, you could call on the services of a dedicated engineering recruitment agency with consultants who have in-depth knowledge of the current state of the engineering industry.
It's important to remember that engineering recruitment consultants spend every day sourcing high-quality professionals for companies, so you can rest assured that they can offer you the expertise you need to make effective hires. Not only are they up-to-date with the latest industry trends and developments, but they'll also know what skills and qualities to look for when shortlisting potential candidates.
Engineering recruitment agencies also tend to hire consultants with backgrounds in engineering and technical fields, allowing them to assess candidates' technical competence more effectively. By leveraging this valuable expertise, you'll be able to find the right candidates with the skills and experience to thrive in your team.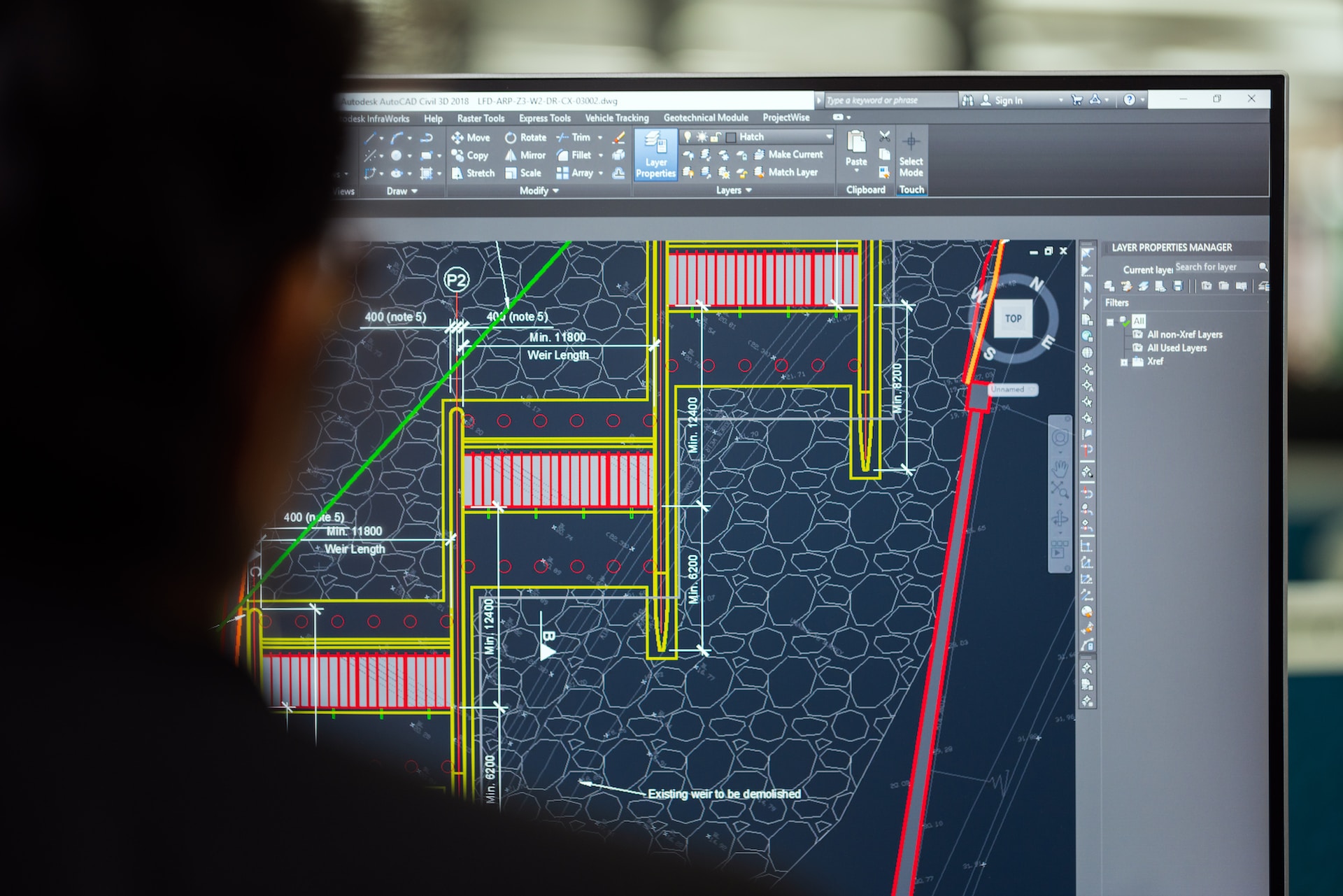 2. Time and Cost Savings
Another reason why businesses partner with specialist engineering recruitment agencies is the time and cost savings they stand to make. Although many may consider in-house recruitment to be a slightly cheaper option, recruitment agencies can help companies save money in the long term with reduced overhead costs, lower upfront costs, and negotiable fees.
Delegating your recruitment processes to an agency also reduces the risk of making a poor appointment. The average cost of a bad hire is up to 30% of the employee's first-year earnings, a significant amount that underlines just how crucial it is to find suitable candidates who seamlessly fit into your company's culture. With expertise in sourcing engineering candidates, recruitment agencies will present you with talented applicants who are passionate about joining your agency, thus limiting the possibility of a costly failed appointment.
Recruitment agencies can also help to save businesses time by leveraging their expertise to source high-calibre professionals efficiently. In fact, recruitment agencies can reduce your hiring time by up to 6 and a half weeks. They can conduct recruitment-related tasks like screening interviews, responding to candidate inquiries, and carrying out background checks, leaving you to focus on the day-to-day running of your business.
So, if you wish to streamline your hiring process and make financial savings in the process, partnering with an engineering recruitment agency would certainly be a forward-thinking move.


3. Access to Larger Talent Networks
Companies that opt for in-house recruitment strategies may struggle to reach an extensive and diverse pool of candidates, particularly if they are advertising a role that requires a wider geographic search or applicants with niche skill sets. Time constraints and limited resources also prevent them from forging meaningful connections with potential candidates at networking or industry events.
In contrast, engineering recruitment companies often have established networks of candidates built up over many years, providing their clients with access to a wide array of suitable candidates. As well as maintaining contact with active job-seekers who aren't currently in employment, consultants are also in touch with passive candidates who may not be actively seeking a new job but would be open to new opportunities.
According to LinkedIn, passive candidates make up a staggering 70% of the global workforce, and recruitment agencies specialise in connecting clients with professionals in this cohort. By choosing to focus solely on in-house hiring strategies, you risk missing out on a much larger network of talent, so using a recruitment agency to access these professionals increases your chances of finding a candidate who meets and exceeds your requirements.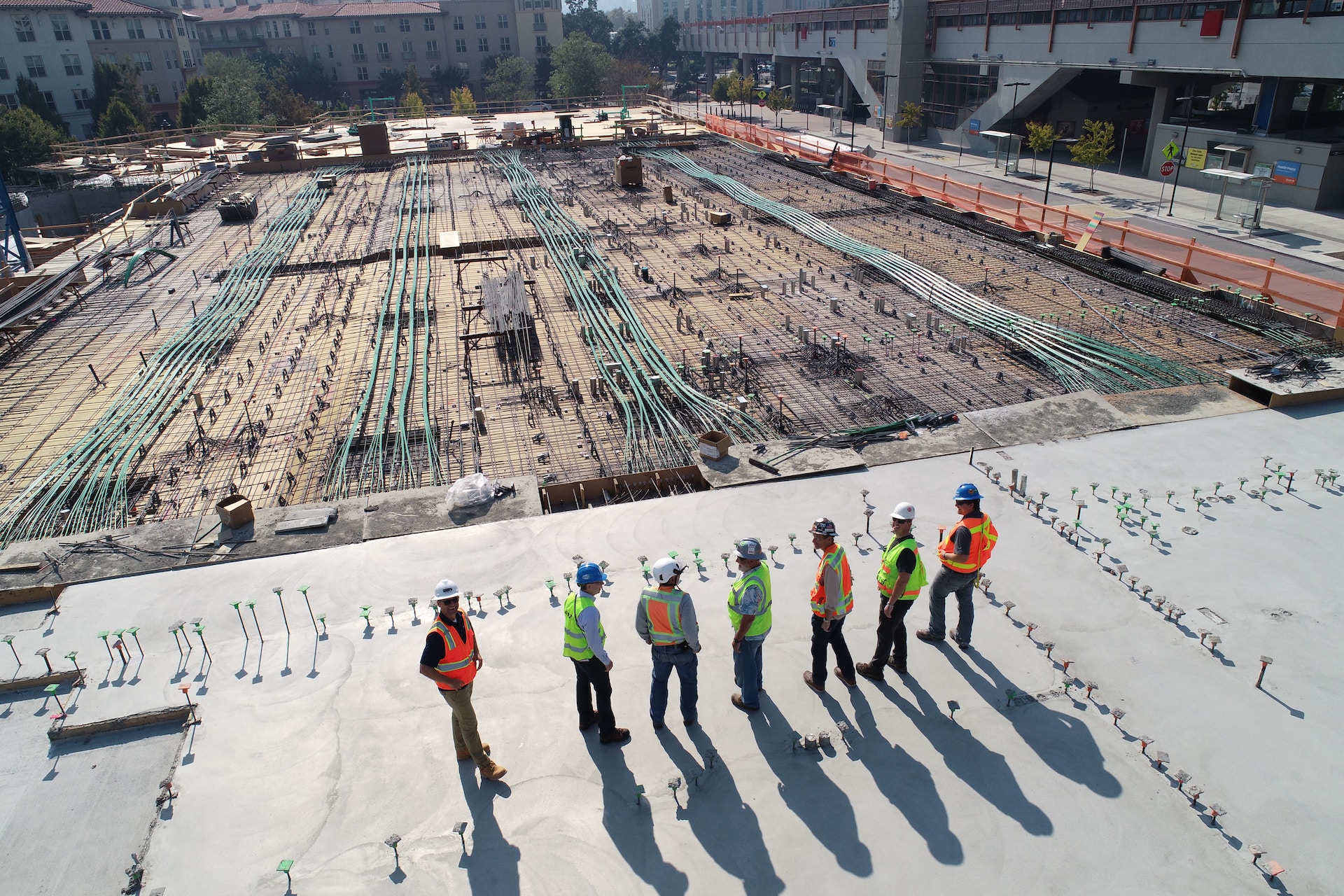 4. Legal Compliance Support
Many engineering companies find it difficult to navigate through the complex and ever-changing world of legal compliance in recruitment. Hiring managers conducting in-house recruitment processes have to deal with a significant amount of paperwork and legislation. While these tasks can be laborious, they are absolutely essential in ensuring that legal requirements are met when taking on new employees. By failing to do so, businesses risk incurring financial penalties, sanctions, or even lawsuits.
A perceived lack of compliance can also negatively affect employer branding, and given that 75% of job-seekers take an employer's brand into account before applying, it is crucial that employers go the extra mile to guarantee that their recruitment processes are compliant. With expertise in risk mitigation and an in-depth understanding of the relevant legal guidelines, recruitment consultants can provide you with outstanding support with legal compliance.
When you enter a partnership with an engineering recruitment agency, they'll take time to assess your current compliance procedures, working diligently to identify pain points and offer guidance about how to resolve them. Guided by their specialist knowledge of the legal landscape, they can also screen your candidates for compliance purposes, verify credentials, conduct background checks, and ensure they have the requisite licences and qualifications to work in the engineering sector.
5. Flexible and Scalable Recruitment Options
Engineering recruitment agencies are able to tailor their services to fit your requirements. It's only natural that your recruitment needs will adapt over time, and having a long-term recruitment partner to offer flexible support is a valuable help. Whether you wish to hire a high-quality candidate for a single position or rapidly scale up your engineering team, recruitment consultants have the means to adapt to your changing needs.
As we discussed earlier, the engineering sector is constantly evolving due to various factors, such as the rapid advancement of AI technology and the rise of sustainable living, meaning that hiring requirements are likely to be ever-more dynamic in the coming years. Research from the U.S. Bureau of Labor Statistics reveals that there is likely to be a greater demand for certain engineering roles in the near future, with occupations like chemical, industrial, and biomedical engineering set to grow the most by 2031.
This finding highlights the fluctuating nature of engineering recruitment and how companies will need to adapt their recruitment strategies to retain their edge over rival firms. For engineering companies who aim to future-proof their businesses by staying on top of the latest industry trends, hiring a recruitment agency that can offer flexible and scalable recruitment options is crucial.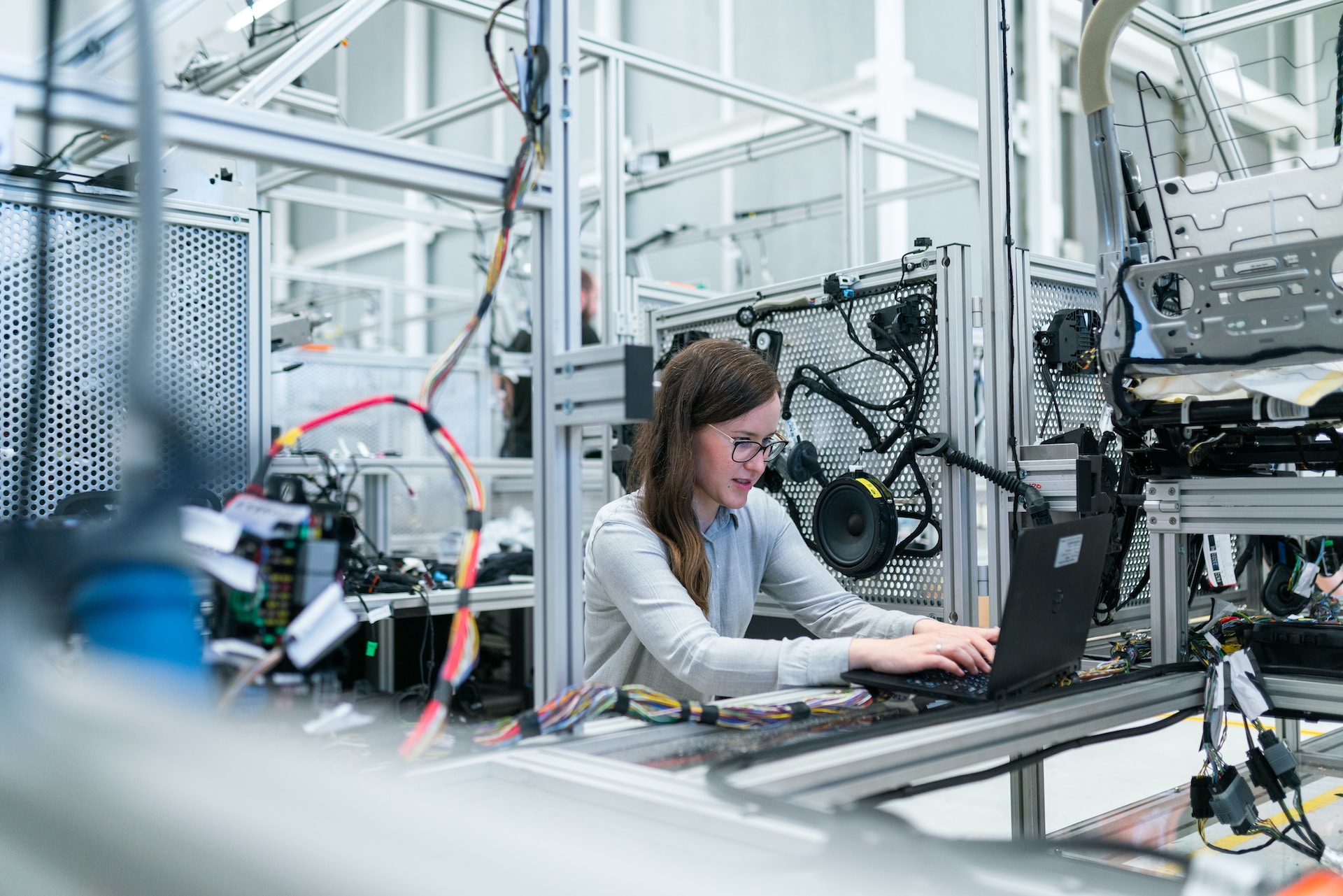 Partnering with an Engineering Recruitment Agency: Key Takeaways
As the demand for top-tier engineering talent continues to grow, partnering with an engineering recruitment agency can give your organisation a competitive edge. Simply put, partnering with an engineering recruitment agency can be strategic for businesses seeking to excel in today's candidate-led landscape.
By leveraging their specialised knowledge, saving time and costs, tapping into extensive talent networks, and benefiting from flexible recruitment options, you can streamline your hiring process and secure the exceptional engineering professionals essential for your company's success and innovation. Embracing this strategic approach to talent acquisition will position your organisation for growth and excellence in the rapidly evolving world of engineering.
Connecting Exceptional Talent with Engineering Companies
At MCS, we have been sourcing top-quality engineers for our clients for many years. Having worked with job-seekers and businesses all over Great Britain, Northern Ireland, the Republic of Ireland, and the USA, our award-winning consultants excel in providing unrivalled recruitment experiences through our solutions.
Get in touch with us today, and one of our expert recruiters will speak to you about your talent acquisition strategy or career goals.