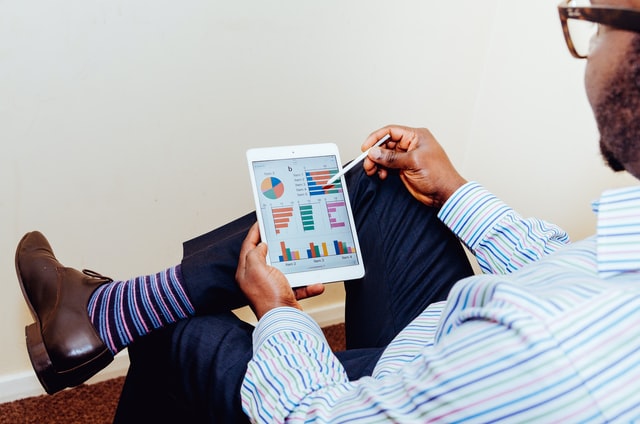 Companies and institutions invest time and money into their accounts and without an audit, the accounts really aren't worth anything. At the end of the day, an audit tells potential investors that the data they have access to is reliable, allowing investor confidence to increase.
A vast amount of aspiring accountants will obtain their ACA qualification with the support of an accountancy practice whilst working within their audit and assurance functions. If you like the sound of getting under the skin of a company's financial performance, then a career in accounting might be right for you.

Training in Audit
To complete the ACA qualification, you will need to pass all ACA (15) exams and complete 453 workdays over the course of a 3-year training contract. Traditionally, this looks like 6 exams in the first year, 6 in the second year and the final 3 advance stage exams in the third. You will simultaneously be working over this period, and whilst you get dedicated study leave exams (in England & Wales you also get leave for classes), you will need to find a balance of working and revision. On that note, previous relevant academic achievement may qualify applications for exemptions from some of these exams.

A graduate looking to secure a training contract within audit, who has done their research, can expect the first 2 years to be somewhat gruelling with long hours over busy season, commuting to client's site and the less exciting side of testing. However, you'll find these least enjoyable tasks at the entry level across most industries. Most trainee accountants accept that the initial period will be the most challenging but value the experience as it gives them access to far better roles in future.

Perhaps the biggest downside of audit is sometimes feeling like you're doing work for the sake of it, ticking boxes in order for client partners to feel confident that they won't be sued. There is no denying the bulk of the work in your first couple of years may not feel very rewarding. That said, from a bigger perspective there really is value added to the business from conducting the audit (mandatory or not) as without it, the client's investors would not have any confidence, weaknesses in controls wouldn't be identified and as their accountants, you wouldn't be able to advise them on any tricky accounting issues.
So yes, there will be busy seasons, where you will work weekends, but that can be true with A LOT of jobs (trust me). Your experience can very much depend on what client you are working with – which pretty much comes down to luck. The client themselves make a huge impact on your day as in order to complete and audit you'll need to work closely with them to collect information and gain an understanding of it - so depending on whether they value your presence or hate it, can really make a difference. A big advantage of this is the opportunity to shape your stakeholder management skills early on in your career.

A 'typical' day in audit simply does not exist, as your clients will change on a weekly/ fortnightly basis in varying industries, and with that, the team you are working with. Come the 2nd and 3rd year of contract, you will really start to see the benefits of this client interaction, and the connections you make will come full circle for you to use to your advantage, which I guarantee will lead to further opportunities further down the line.

Once you have 'cut your teeth' and become fully qualified, the role really does transform. You will no longer be constantly on-site and instead get to oversee work from the office without the execution work.

What about your studies?
Balancing your studies along side your work is one of the biggest challenges you'll face during the 3-year training contract. The larger firms will send you to classes for a reasonable amount of time, as well as paid study leave for each exam, roughly 1 week of classes and 5 days study leave for each exam. A good tip is to start your revision early and keep it consistent. If you are managing up to an hour per evening in the run up to the exams, it will feel exhausting while working but fortunately there are no exams during the busy season.

Keep in mind that the larger firms take on thousands of audits annually, so it is unavoidable that some audit seniors are going to have a really bad time. However, the majority soldier through the three years and whilst it may not be the most enjoyable experience, many appreciate the value these years add to the future of their career as there are so many opportunities for accountants post qualifying.

How does an audit role differ from practice to practice?
Depending on whether you work for the Big 4 or for a smaller regional firm, your experience of audit will vary (mostly). Smaller firms tend to give you more responsibility from an earlier stage and as a result, the opportunity to work closer with the client, take on more accounts preparation responsibilities, and in some circumstances preparing tax computations.

The Big 4 work with the majority of companies in the NI Top 100, as well as illustrious clients outside of this, and as a graduate you will work across multiple industries from financial services to technology start-ups. This variety in the first few years of your career is a fantastic way to experience different industries before committing to you long term role after qualifying.

Another noteworthy point of working within the Big 4 is their business model and the transparent career path for high performers. They are known for their rapid advancement and it's very rare that you would be at the same level for year's on end. That said, your performance needs to warrant the recognition, and the larger firms will happily give you a significant level of responsibility earlier on in your career – there aren't many careers out there that will provide direct managerial experience in your early 20's!

Mid-Tier and Smaller practice
On the flip-side, choosing to train in one of the smaller or mid-tier firms brings an array of career benefits that are tricky to gain by joining the Big 4. The most obvious advantage of training in a smaller comes from their lack of 'departmentalisation', essentially meaning you won't spend your entire training contract just looking at audit or tax but getting the whole picture of what is involved in being an accountant.

By working in a team that is relatively smaller it's likely that you will work closer to the senior managers and partners and get access to a wider range of services, including advisory, earlier on in your career. It also means that your appraisals are far more personal, and you'll get quicker recognition from the top. Another perk to working in a smaller team is the increased client contact and the visibility of your impact in a much more tangible way – which is really inspiring.

When you compare their exam policies, the larger firms are much more rigid when it comes to resits and failed exams where as mid-sized firms are more lenient. Furthermore, whilst this is a sweeping statement, there is less of a long hour working culture in mid-tier firms, however you definitely expected to work just as hard when you're there.

Where do I go from here?
Whichever route you decide to take, a career in auditing requires not just an in-depth understanding of regulations and financials, but also the ability to work effectively with others. You spend your training journey with like-minded people who inevitably you become extremely close with, working hard (and playing equally hard) with your peers under highly successful and intelligent people.

Very few careers will give you exposure to so much in such a short space of time, and each day brings a new challenge and a new opportunity to learn. As an added benefit you can expect serious earning potential, with a professional qualification and skill set that should provide job security for life. Training in audit, with every major up and down it brings, provides you with the tools and experience required to have a highly successful career in accounting.

If you are considering a career within audit, or are currently training in audit and want to know more about your future potential, then get in touch with Sara Mitchell on 028 9023 5456.
View our audit jobs here