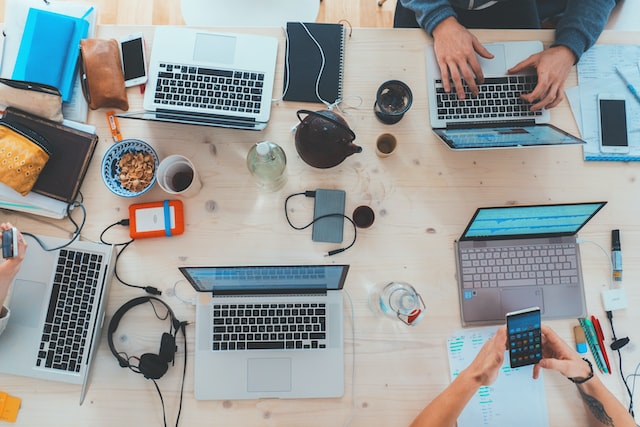 The headlines have been filled with news of redundancies and economic turmoil, but does this really reflect what is happening in the Tech Industry?
The Recruitment and Employment Confederation (REC) stated that in September this year, despite the number of job adverts across the UK having fallen to 1.45 million, (the lowest since the beginning of the pandemic), they are still much higher in comparison to pre-pandemic.
But what about all the redundancies?
Businesses are having to keep a close eye on inflation, ongoing Covid-19 impacts, and the war in Ukraine. It can of course be unsettling to watch some of the big players such as Twitter, Meta, and Microsoft making redundancies, however, Daniel Zhao from Glassdoor suggests that this isn't the rule across the board and most businesses are hiring as usual to fill their skill shortages.
He said, "Layoffs appear to be specific to businesses that are in more fragile financial situations, like if they are unprofitable and funding dried up, or if they just don't have the runway to continue to operate without additional funding".
Megan Slabinski agreed saying, "I don't see the demand for tech-related positions being impacted in the foreseeable future." Insider also reported that experts have explained that whilst it's understandable to be concerned about the economy, that there are definitely reasons to remain positive in the tech industry with 2023 forecasts having a "relatively benign" effect on jobs.
It is time for Re-Evaluation
What we are seeing are clients re-evaluating their recruitment process as the need for specific talent has changed. What are the priority skillsets required and how can they shortlist, interview, and hire in the most efficient way? Being a few steps ahead and prepared to adapt to the change in the market can ensure businesses remain secure through any uncertainty and economic changes to come.
There is also an acknowledgement of the challenging lessons learned in 2021, when companies had to play catch-up, struggling to hire rapidly in a talent-short market when they needed them. According to Clients some CEOs are planning to reduce recruitment in 2023, whilst half have actually increased their hiring budget, wanting to fill their critical positions and focus on retaining their employees (McClymont).
How to be a step ahead in 2023?
Claire Warnes has said, "Employers are rightly hesitant about their hiring plans... So, a focus on up-skilling existing workers and attracting talent remains absolutely essential for UK business to play its part in driving forward the economy."
Despite the redundancies in the market, there is still going to be a talent shortage. Those hard-to-fill, critical roles will still be difficult (but not impossible) to recruit. "Workers still have leverage to demand better arrangements, but instead of office perks like free lunch and ping pong tables, tech employees are looking for remote work and flexibility," Zhao said.
Additionally, attracting passive talent will become more challenging, with workers prioritising job security and being much less open to moving roles.
In 2023, it is important to…
· Focus on retaining current employees and giving them the opportunity for upskilling and development
· Identify the top roles that are most important to recruit
· Think outside the box in how to stand out from competitors in candidate attraction
· Consider how you can instill confidence in prospective employees around job security
· Streamline and improve the efficiency of your recruitment process to reduce unnecessary costs.
Want to improve the efficiency and effectiveness of your recruitment process? Click here to find out more.