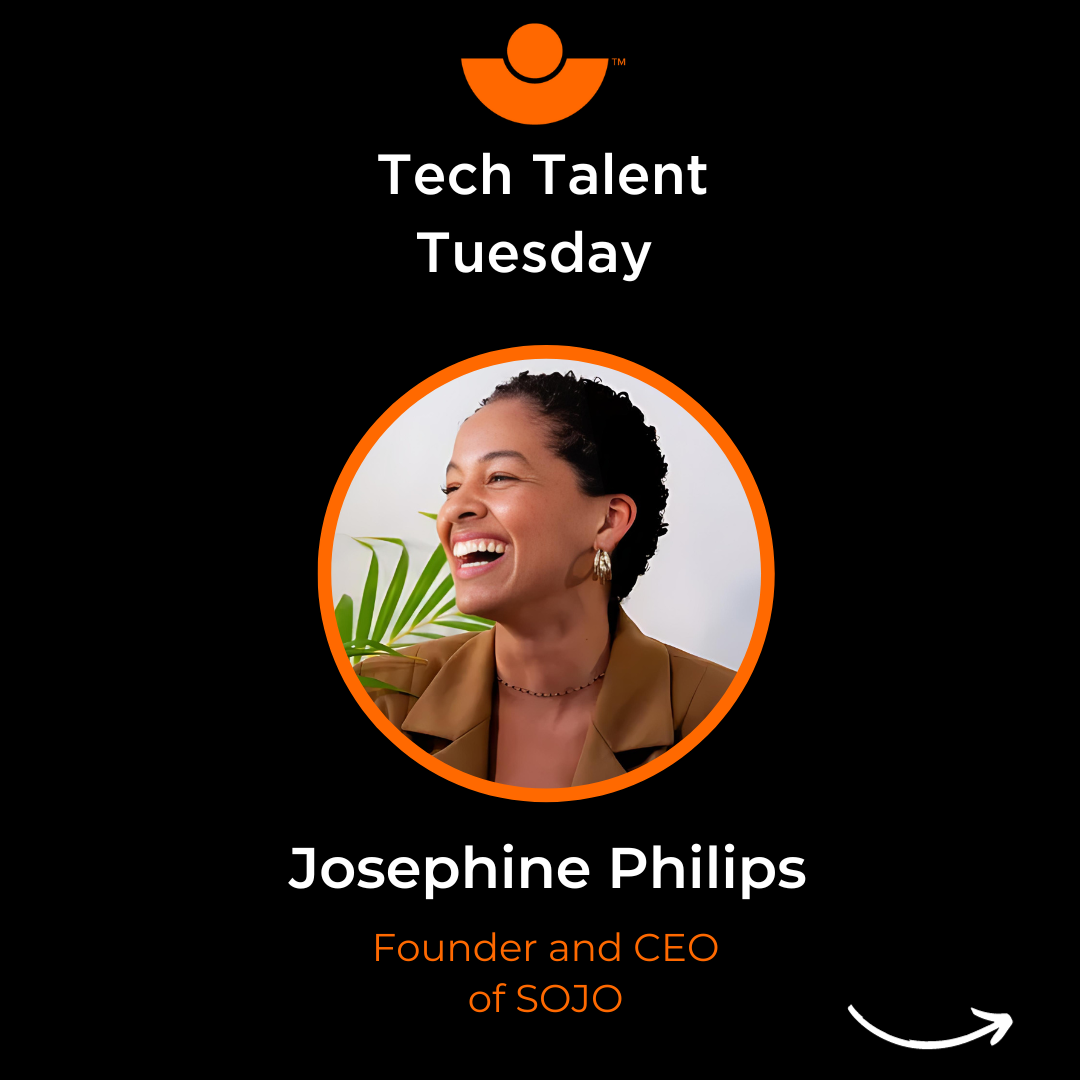 Josephine Philips, CEO of FashionTech start-up SOJO, is a game-changer in fashion technology. Her pioneering app is disrupting the conventional landscape of clothing repair and tailoring in the UK.
Josephine's journey into the tech world began with her strong academic background. She pursued a BSc in Physics and Philosophy at King's College London from 2017 to 2020, merging scientific inquiry and philosophical exploration to shape her innovative problem-solving approach. Her pivotal leap into the tech industry came through a 2018 summer internship at Depop, where she deepened her understanding of sustainable fashion and technology. This internship also planted the seeds for her future entrepreneurial venture.
At the age of 23, Josephine embarked on a remarkable entrepreneurial journey, founding SOJO. Launched in 2021, SOJO swiftly gained traction as the country's first clothing alterations and repairs app. Josephine's inspiration for SOJO came from a fashion issue she faced during her third year of university, when she attempted to transition away from fast fashion toward sustainable clothing. Though she loved the unique pieces she found in second hand stores, they were rarely in her size. Frustrated by the inability to tailor these cherished finds due to a lack of sewing skills and local resources, Josephine identified an unmet need in the market—a tech-powered solution that aligned with the convenience today's tech-savvy generation expects.
Josephine envisioned SOJO as a means to bridge the gap between sustainable fashion and accessible clothing alterations, making fashion a circular industry. Eager to realise her vision, she delved into an intensive self-education phase post-graduation, immersing herself in start-up literature, podcasts, and networking events to grasp the essentials of entrepreneurship. Market research became pivotal, ensuring the viability and scalability of her concept. The validation arrived swiftly—the day after her final exams, a test run revealed overwhelming demand as prospective users flooded in, signalling the necessity of her service. Undeterred, Josephine took personal initiative, cycling around London to deliver alterations without seeking commissions, solidifying her belief in SOJO's necessity. Leveraging her savings from Depop sales, she hired two recent graduate software engineers to begin building the SOJO app part-time.
The app's innovation lies in its user-friendly interface, connecting customers to local seamsters while also providing a bicycle delivery service, earning it the moniker "Deliveroo for clothing repairs" by Vogue. The app's functionality is straightforward: users input their postcode, select from a choice of local seamsters offering various alteration and repair services, schedule a collection, and SOJO takes care of the rest.
SOJO's distinctive approach transcends mere personal wardrobe solutIons, as it has also branched into a B2B framework that enables fashion brands to seamlessly integrate tailoring and repair services into their offerings. Though SOJO is currently exclusive to London, the company has ambitious plans for expansion, aiming to establish a presence across major UK cities within a year and to expand across Europe and worldwide soon after.
Josephine's journey transcends business success; it extends into societal impact. At the heart of SOJO's mission is the vision of a fashion industry where the longevity of clothing aligns with fair compensation for workers and reduced environmental impact. The platform not only facilitates repairs but also supports independent businesses, fostering a collaborative ecosystem within the fashion and tech space. With a growing team of over 20 individuals, including tailors, riders, technologists, and creatives based in London, SOJO endeavours to accelerate change within the industry.
Josephine's impact on the tech industry has certainly been extraordinary. At the young age of 23, she found herself among the illustrious names in Forbes' 30 Under 30 - Europe - Technology in 2022. Additionally, SOJO recently concluded a pre-seed funding round, securing $2.2 million and establishing partnerships with renowned brands like Ganni—a testament to the industry's confidence in Josephine's vision.
In a world where fast fashion dominates, Josephine Philips has flipped the script. As she continues to lead SOJO's expansion beyond London, her vision of making clothing alterations accessible and hassle-free is set to reshape the fashion industry.
Make sure you are following MCS to see our weekly Tech Talent blog alongside numerous job opportunities across several sectors!