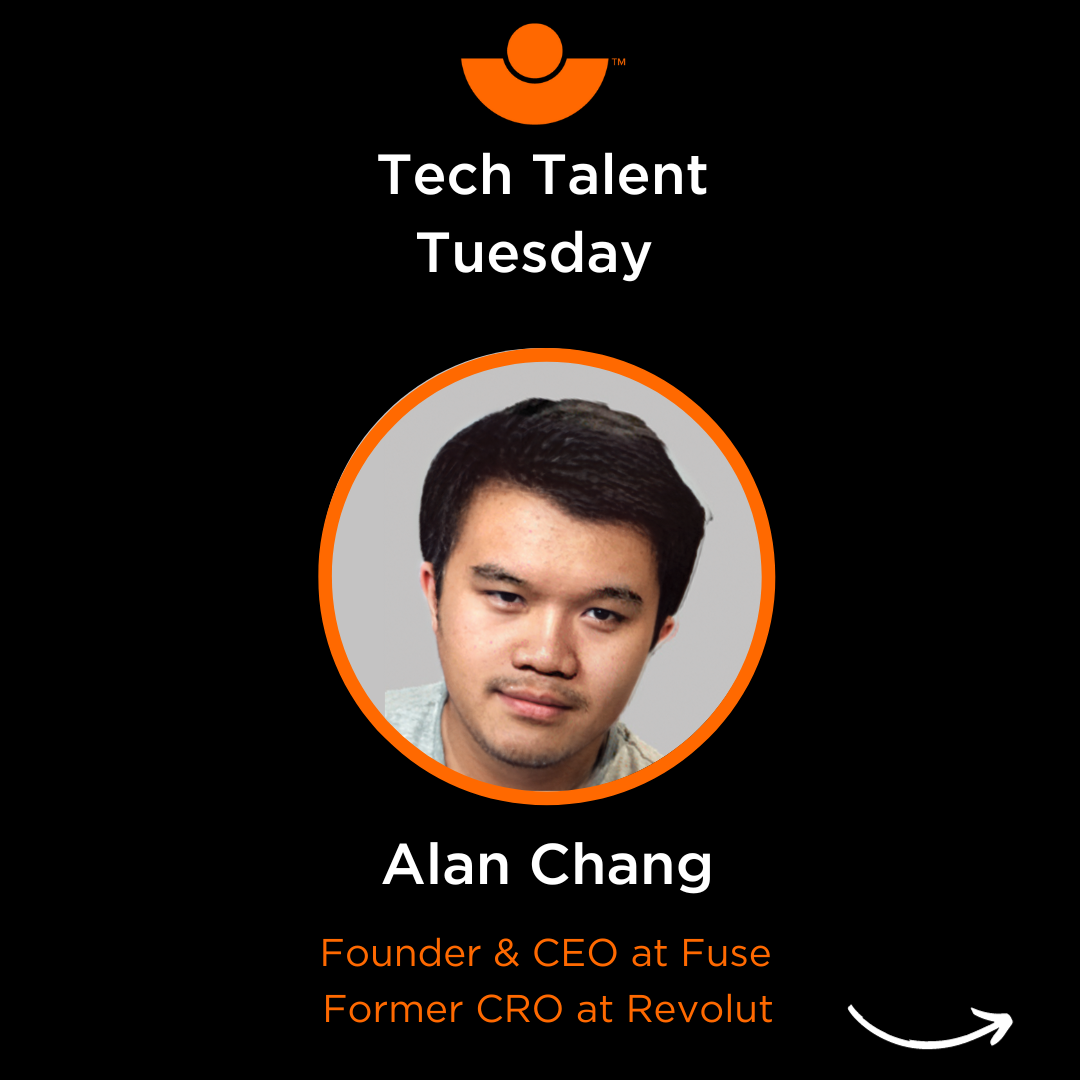 This week, we highlight Alan Chang, the Forbes 30 Under 30 star known for his instrumental role as Chief Revenue Officer at the fintech giant, Revolut. Committed to disrupting markets, he has recently embarked on a new mission: founding Fuse—formerly known as Tesseract—the renewable energy company determined to offer the cheapest electricity tariff on the UK market, all while being the most sustainable solution.
Alan studied physics at Imperial College London and shortly after graduating, he joined Revolut as an operations analyst in 2015, becoming the company's fifth employee. Very quickly, he ascended the ranks, becoming head of operations, vice president, senior vice president, and ultimately, Chief Revenue Officer. Revolut emerged as a digital alternative to traditional banking offering numerous low-cost solutions in many countries, from the United States, Canada, and Australia, to Singapore, Japan and Portugal. During his time at Revolut, Alan played a key role in taking the company from a small startup to a financial giant worth more than $1.7 billion. His strategic insights and operational expertise were integral to the company's growth and profitability.
However, Alan recently left Revolut for a new venture. Rather than opting for the expected move into the crypto sphere, Alan surprised the industry by co-founding Fuse, a renewable energy company with a vision to revolutionise the energy sector by decentralising and democratising access to renewable energy sources. They do so by bypassing brokers and instead acquiring renewable assets to sell directly to consumers (through a simple app), making energy much more affordable. They then reinvest profits into expanding renewable energy projects. Fuse is also set to launch a pioneering solar Power Purchase Agreement for businesses, offering a cost-effective and sustainable solution to inflated electricity bills. These approaches draw parallels to Alan's experience with Revolut, where a similar strategy proved successful in the finance sector. Having already secured an impressive $78 million in funding, Fuse is sure to take the energy world by storm.
Throughout it all, Alan has shown a clear determination to tackle systemic problems, navigate different industries, and make a positive impact on a global scale. As he steers Fuse towards a future powered by renewable energy, Alan is not only making waves in the industry but also contributing to a cleaner and greener future for generations to come.
Make sure you are following MCS to see our weekly Tech Talent blog alongside numerous job opportunities across several sectors!