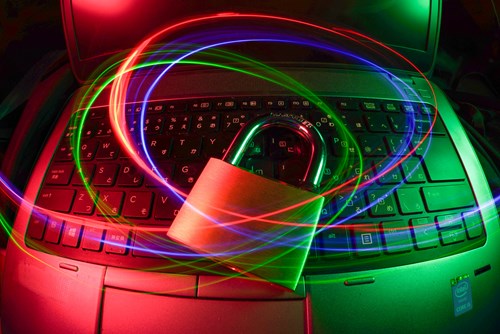 Black Friday and Cyber Monday are fantastic ways to bag a bargain ahead of the festive season, but it is also a prime time for cybercriminals to attack shoppers and their personal data.
With newer and more sophisticated cyber-attacks making the news every day we all have a vital role to play in keeping our data safe and secure while shopping online.
To make sure that you are "cyber aware" this Black Friday and beyond, here are some of our top tips to help you and your devices stay protected online.
Use strong passwords – criminals can use your passwords to access your data including personal and financial information so make sure your devices are strong leaving you less vulnerable to them being cracked. Strong passwords should: Use numbers Include characters Avoid real phrases/words Prioritize length Interchange lower and uppercase
Enable Two Factor Authentication (2FA) – as an extra layer of protection online. Companies are recommending using 2FA as it is designed so that you are the only person that can access your accounts/devices. Apps like Microsoft's Authenticator can store all your 2FA in one place making it easier for you to stay protected
Check emails – we all get tons of emails every day from shopping to newsletters but even the most reputable companies can have emails faked. Do not open links in emails unless you are certain they are safe! Use up-to-date browsers – old browsers and technology are more suspect to cyber-attacks as they do not have the functionality or protection of new browsers so when online use the newest versions of your chosen browser.
Only use trusted devices – when sharing personal or sensitive information never use a public device, when out and about avoid using public wi-fi.
Remember, a common-sense approach along with our tips will go some way to keeping you safer and more secure while grabbing a bargain this weekend.
If you are a cyber security professional and want to find out more about current opportunities in the sector or an IT professional looking to make the change into one of Northern Ireland's key tech sectors, reach out to Andrew McKnight today for a confidential discussion.