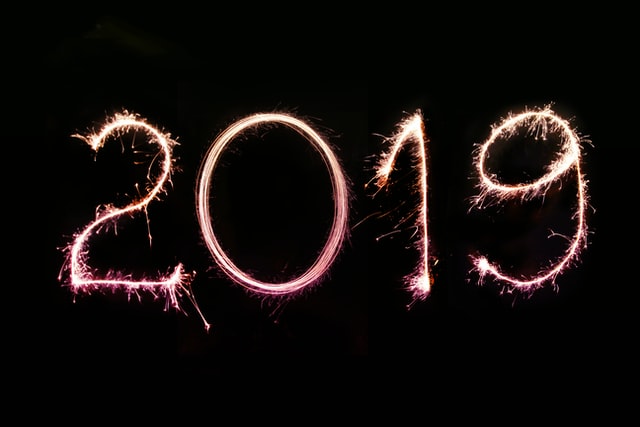 2018 has been a weird but wonderful year and 2019 doesn't seem to be an exception. Northern Ireland will be at the forefront of British Politics from the beginning of January with – in case you have missed it – Brexit. Derry Girls will be returning to our screens in February and the Irish rugby team will have the hopes of the nation in their hands whilst trying to become World Cup Champions. It seems like Northern Ireland is going to have a great year…so why shouldn't you!
With Christmas over for another year, and the new year resolutions just beginning, its time to decide how 2019 is going to be YOUR year, and this year, why not make it the year they stick!

Set Goals

Look forward to the future, set yourself some goals in either your professional or personal life and stick to them. After all, it's a "New Year, New You"! You can set your goals however low or high as you want but don't set yourself up for failure before you've even begun. Remember that goals can be re-evaluated at any time, so why not break the year up into quarters and review your progress at the end of each in order to make positive adjustments to each goal!
A quick tip for setting goals is making sure they are SMART - Specific, Measurable, Achievable, Realistic and Time. This is how you can ensure you are doing everything you can to smash it in 2019!

Whatever area you've set goals in – profession, financial, health, fitness or life – remember why you want to achieve it and focus on that.

Make the change

If you are feeling like the Christmas holidays are not long enough, and you are dreading going back to work, maybe it's time to make the change that you have been thinking about for the last 6 months. Of course, it's entirely normal to have a bit of a downer going back to work in January but if the thought is enhancing those January blues then it's time to start having the conversation about changing your job or career.
This doesn't need to be a big or scary thing, take small steps to get you started. Think about where you are right now, where you want to be, and what changes you can make in 2019 to help get you there.

Reach out to your network to gain insight into the current market, you'll be surprised at how many people are happy to have a coffee and help you out. Make contact with a recruiter (we aren't that scary, promise!) they are the experts in the market! At MCS we are happy to give you helping hand updating your CV, sharing interview tips and just letting you know what's going on in your field!

Keep making connections and use them!

Work/Life Balance
It can sometimes seem like striking the balance between work and life is the unobtainable holy grail! But it really doesn't have to be that difficult. Make small positive changes to leave work at work and be present in your personal life. Who checks their emails in the evenings or at weekend (Guilty!) Take them off your phone, unless you're in the business of saving lives it can wait!
If you find yourself staying late through need rather than want, maybe you need to readjust the way you're working and exercise some better time management.

Whilst it is important to be proactive and productive in work, make sure you are taking the time to spend your precious time with loved ones, as this will help you become more satisfied in life. Go out on a Friday night and let your hair down, worry about work on Monday morning. It's a new year, so make a new start!

Let's stop taking ourselves so seriously, okay?

Sometimes things that happen in work (or life) can feel make us feel that the world is conspiring against us and our lives are going to implode. It's not, and they probably aren't!
Relax and have fun, we all make mistakes but sometimes just owning up to it and doing whatever is in your power to fix it is enough.

I use the 5,5,5 rule (not scientific, I made it up):

Will this matter in 5 hours?
Will this matter in 5 days?
Will I be thinking about this in 5 years?
If this answer is no to at least one of these, shrug it off and move on. Life's too short to be sweating the small stuff.
I can't help you with your life, financial or fitness goals, but I can offer a hand when it comes to any resolutions you have in your career. If are actively seeking a move, or just dipping your toe in the market let's have an informal chat about your options. Things are looking great in the Northern Ireland Job Market right now so maximise on it.
___________________________________________________________________________

View all our current IT & Digital vacancies here
To have a confidential conversation with one of our specialist recruitment consultants call us today on 02890235456.