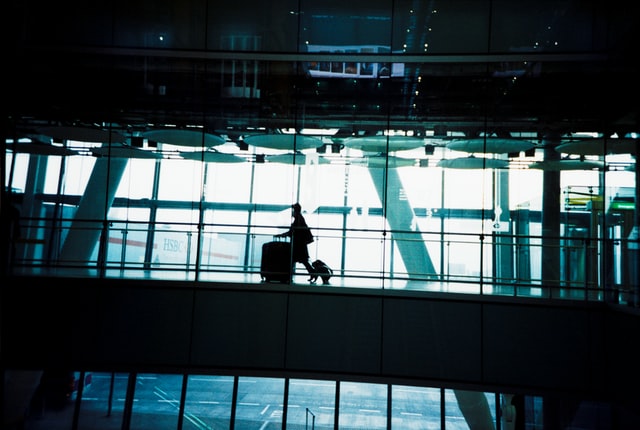 Sarah Armstrong is a Specialist Recruitment Consultant that specialises in Security and R&D at MCS Group. Sarah recently returned home after studying for her undergraduate degree in Newcastle then living it up in Australia for a year. She tells us of her journey of leaving Northern Ireland to study, to coming home and finding a career in recruitment.
Whether it be for university, travel, or work abroad, more and more of us are packing our bags and leaving behind the emerald isle. But what happens when we return? Coming back and deciding what to do next can sometimes be more daunting then leaving. Will everything be the same? Or will everything be entirely different?
At the ripe young age of 18, I flew a whole half hour to Newcastle Upon Tyne. From the beginning of upper 6th, I counted down the days until I could join Newcastle University to study law. I couldn't wait to get out of Northern Ireland, to get some freedom, to 'party in the big city'. Coming home during term breaks was a chance to not have to cook for myself, earn some extra money and sleep. But after a week at home, I was itching to get back to England.

Once uni finished, I thought where next? The thought of coming home and staying home filled me with dread. So, I did the thing no-one else has done, I went to Australia for a year! The best, quickest and honestly, one of the most difficult years of my life was spent living it up in Sydney. I loved it, but before I knew it my visa ended, and it was time to head back to a much, much colder Northern Ireland.

I was about to embark on my career in Belfast. And I had no idea what to expect.
I had 2 big questions on my mind;

Were there any jobs?
And what options were even out there?
I loved law, I still love law, I get a thrill from a hot legal debate (and like to think I win at them too). But for me, I couldn't see myself becoming a solicitor in Belfast. Recruitment was something I had thought about so thought I would give it a go. And hey ho, here I am at MCS Group!
I always had this idea that I would put the love of law and interest in recruitment together and go into legal recruitment. But Louise and Sean had other ideas and suggested I join the IT team at MCS. I still had an interest in moving back to England but everything in Belfast moved so much quicker. And I am so glad it did.

Honestly, I had no idea what to expect from the IT industry here in Belfast. But I soon learnt that IT is booming! It's safe to say that Belfast is firmly on the digital map. And not just in IT, but across the board. We are killing the game, and we should celebrate that.
6 months home and I have learnt that the job market is entirely different than it was 5 years ago. Northern Ireland is being recognised for its incredible skillset. Belfast is now the #1 international investment location for US cyber security development projects. And we have 100 global technology leaders already established right here on our doorstep. We are attracting some seriously impressive FDI's and we are seeing some phenomenal success from our indigenous companies.

But things are also exactly the same. The people are exactly the same. No matter how much the market grows and things move on, we seem to retain those 'local values'. There is a real sense of pride when you see an indigenous company do well, when you see a local person being recognised for their achievements, when we are collectively recognised for our skills and our work ethos. I love it. And we should embrace it.

It is these 'local values' and that almost homely feel we bring to our work every day at MCS Group. (Warning, a serious amount of cheese coming up) We genuinely care about what we do. Whether we like it or not, we spend most of our lives at work, so it's important that you have the job, the career that's right for you. And that's what we care about making happen. We are here to advise, to help and to ultimately guide you on your career path.

So, whether you are returning home to Northern Ireland, or just thinking about your next career move, we are here to make the journey a little less bumpy.

To browse all our current vacancies, click here
_____________________________________________________________________________________________

MCS Group is a recruitment consultancy based in Belfast, Northern Ireland specialising in IT & Digital Jobs, Technical & Engineering Jobs, Professional Services Jobs, Accounting & Finance Jobs, Banking, Legal and Executive Search.