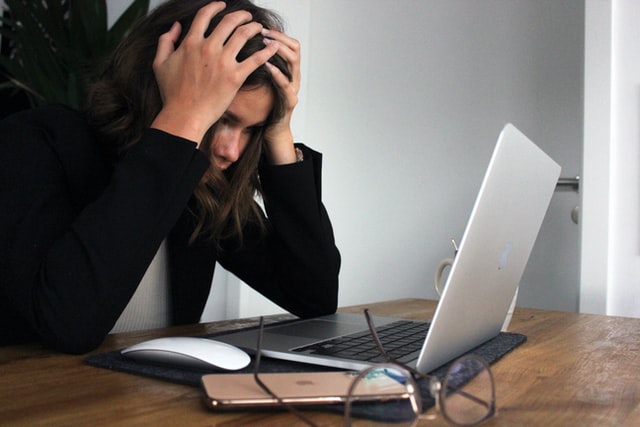 It used to be customary to start off in a particular career and follow that path until you retire. Luckily that's not the case in today's working world as we are empowered to change industry or role with relative ease. With that said, sometimes you can find yourself going through the motions in the same routine because you simply don't know what else you can transfer your existing skills to do!
Who are we?

MCS Group was one of the founding organisations who assisted the first FDIs when they came to Northern Ireland. 10 years later we are now Northern Ireland's Leading IT Recruitment Specialists and continue to play a key role in driving inward investment to Northern Ireland. Our ethical approach to recruitment is at the heart of everything we do, and we strive to ensure that both our candidates and clients receive a world class service from us.
What do I know about Recruitment never-mind IT?
The answer to this one is pretty simple; about as much as any of our Recruitment Specialists did when they joined the team! At MCS we prefer to teach you our values and approach as they are very different to that of the rest of the market.
You probably won't know a thing about IT, but all we ask is that you have a hunger to get to know your clients and candidates as well as a drive and dedication to deliver the best possible service.

We are able to utilise our dedicated in-house Talent Development Manager to not only offer world class training, but also give qualified advice on well-being and nutrition.

How strong is the IT Market in NI:
You will be joining us at a time of rapid growth in our IT Division. The IT sector is quickly becoming Northern Ireland's most valuable employer base and it shows no sign of slowing down.

Our continued success and that of our clients is driven by the quality of our people. As a business we recognise the opportunities available to us and have invested heavily in ensuring our consultants have all the tools and support required to succeed and maximise their earning potential. Our technology is first class; we are fully cloud based and therefore have the most up to date IT systems available in the industry.

Opportunity
If successful, and after you complete your full training you will be working as an important part of our IT Recruitment team. You will bring your own unique skill-sets and apply them to the role by:

Candidate Sourcing
- We work almost exclusively in challenging skills markets where talent is in very short supply. Our main differentiator as a firm is our ability to source great candidates that our competitors and clients cannot. Therefore, you will need to be extremely proactive and creative, using all available tools, in sourcing the best talent for our clients. Social media, Marketing and networking are a must for anyone wanting to become a talent magnet in this space.

Client Relationships
- You will partner with your clients to understand their needs, identify their pain points and learn to spot the best talent to join their business.

We expect candidates to be highly systemised, social media savvy with a real desire for finding and engaging the best and brightest in Northern Ireland's IT Community. Great candidate management skills are necessary in a role like this, as you manage the candidate from initial engagement to beginning of the assignment.

For this role we welcome people with or without previous commercial experience and from any industry or sector. Regardless of your background to date all we ask is that you come with a drive to be successful and a willingness to learn. The nature of the role means that it will require real tenacity and the resilience to dust yourself down after a set-back and continue delivering an excellent service to our clients and candidates.

Strong IT skills combined with experience of using social media platforms such as LinkedIn, Twitter and Facebook are also necessary.

What's in it for me:
Besides our market leading basic salary and top market commission structure we have a vibrant City Centre hub from which we work.

Our consultants regularly participate in workshops from external advisors to assist with nutrition, well-being and financial advice. Fresh fruit is delivered twice a week and we also enjoy toasting a successful week with a wine or beer before we leave on a Friday!

We work hard and actively reward that dedication with quarterly Social Events. Having most recently been to We Are Vertigo to put their new inflatable park to the test followed by a private party.

Oh and our Christmas dinner is nothing like anything you have ever been to before!!!
If you are keen on a career in recruitment please send a CV and cover note to belfast@mcsgroup.jobs or call Sean Devlin, Associate Director at MCS Group on 028 9023 5456.

Alternatively, browse our current recruitment roles here: https://www.mcsgroup.jobs/all-vacancies/search-results/?Keywords=Recruitment