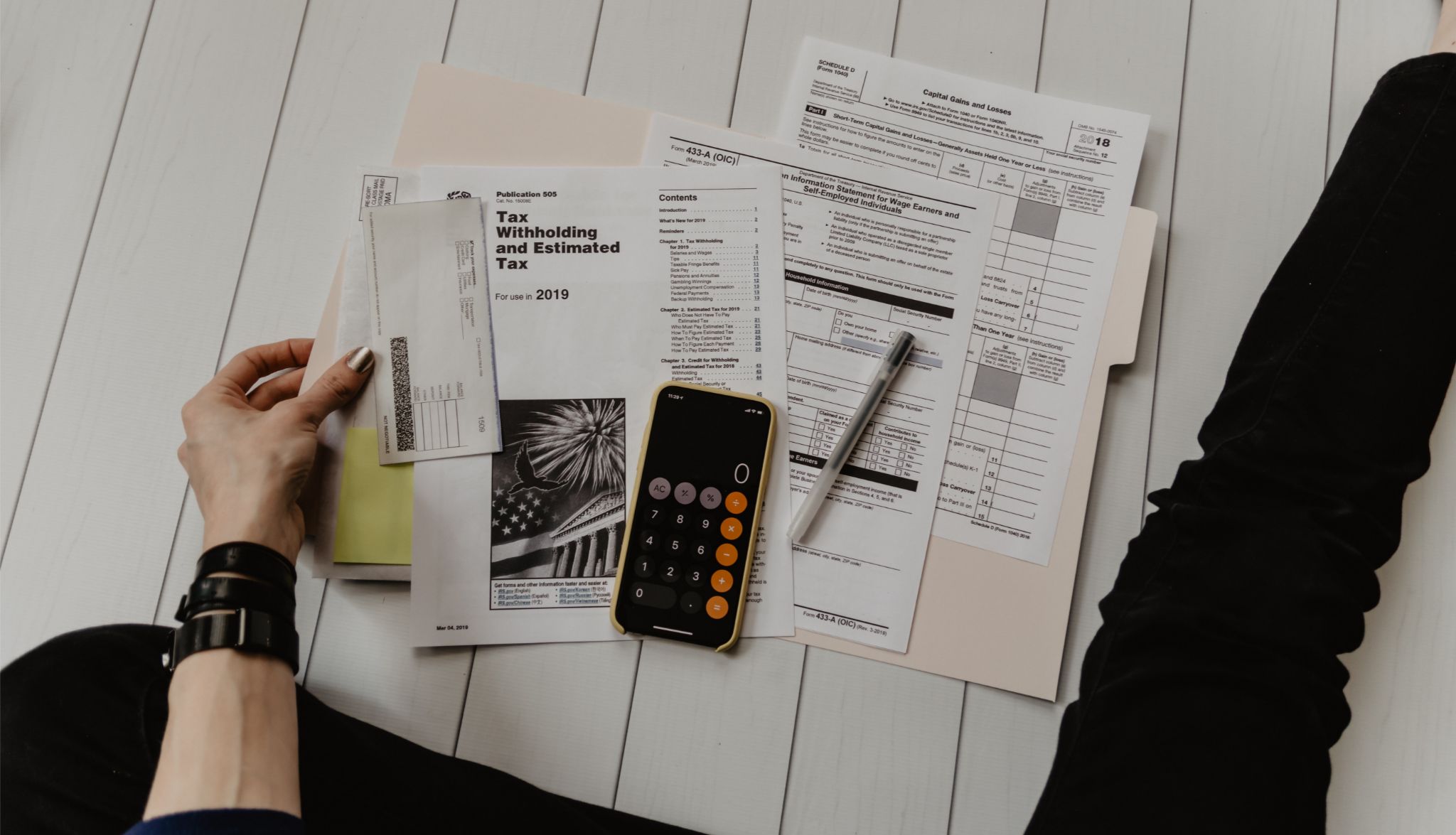 In the last blog in our Employed or Self-Employed series, we covered all aspects of bonuses, multipliers and rewards, investigating the financial benefits of self-employment. This time, we will look closely at generating leads as a self-employed professional—whether through a referral marketing strategy and recommendations to increase sales or by utilising social media to make an impact.

The latest data from the Institute of Fiscal Studies highlights that self-employment in the UK has increased dramatically since the mid-1970s, with over 14% of workers in the country in self-employment as of 2019. Of those, 85% are sole traders with no employees. So considering referrals, recommendations, and leads is vital to long-term success in self-employment, ensuring you can get as much value as possible from all revenue streams.

If you've always wondered where to start building your pipeline of referrals and recommendations, this article is the one for you.

Understanding the Lead Conversion Pipeline
Firstly, clarifying what we mean by generating and converting leads is a good idea. Of course, we know that a lead indicates interest in the product or service you're offering—but where has that lead come from, and why is lead generation important for self-employed professionals?
Has this prospect seen your marketing or social media presence and engaged? In this case, they'd be considered an MQL—a marketing-qualified lead. Of course, this doesn't mean they're ready to hear a sales pitch yet, but they're certainly in your sales pipeline.

Alternatively, they might have called or emailed you to ask about a product or service you offer—meaning they're an SQL or sales-qualified lead. They're certainly ready to hear your sales pitch, and you've likely already given this to them since they've indicated an interest in becoming a customer.

Self-employed professionals need to focus on generating leads regardless of the size of their business. It's integral to converting prospects into customers and discovering future sales opportunities.

Qualifying the leads that you do uncover is important, however. Understanding a prospect's level of interest before any touch-points you have with them will enable you to tailor your communication. Qualifying a lead requires you to ask yourself a few things:

How much information has this lead given you?

Do you need to collect more information before you're able to gauge whether this lead can be converted into a customer?

Do you have the information you require to personalise your sales pitch, such as the lead's name, industry, or business size?

Once you've answered these questions, you'll better understand where a lead is in your sales pipeline and what you need to do next to turn them from a prospect into a loyal customer.

Generating Leads, Recommendations and Referrals—A How-To
Now that we've established the lead conversion pipeline, we can start looking at some ways of generating leads. A prospective customer can come to you with more or less trust based on how you've discovered them. The details on each method we discuss below will allow you to strategise on the ideal blend of lead generation techniques to drive conversion.
Using Your Professional Network
Your professional networks are there to support each other and provide mutual business benefits. In a way, your network is your net worth, so you should make sure to use it. Explore diverse ways to turn your network into a lead-generation tool. There are many ways to achieve this, such as offering your own leads in return. This activity can be carried out by email, through a phone call, or when you're next meeting with the members of your network in person—get creative.
Word-of-mouth and positive feedback are powerful, and your professional network can offer you an excellent opportunity to highlight your expertise and skills before you've even spoken to them. By doing great work, people will naturally refer your services or products to others, which is perhaps no better reason to always exceed expectations.

Connecting With Relevant Organisations and Societies
Connecting with relevant organisations and societies will not only help you to expand your network but will enable you to offer something to your leads in exchange for more information which can be used for the lead qualification activity we outlined above.
For instance, if you're a financial adviser, you could host an evening on how businesses can weather the cost-of-living crisis or give talks on personal finance for high-wealth executives.

Alongside the benefits we've already mentioned, connecting with relevant organisations and societies helps you to build trust. This is crucial to succeeding in finance and sales since you're handling people's money. Remember, though, that trust isn't given—it's earned. So as well as operating with integrity, you need to provide value to your leads to gain this social currency, whether by giving out free financial advice or offering information on a niche area of your specialism.

Utilising Social Media
If you aren't utilising social media as part of your self-employment, you're missing out on a machine which is built for generating leads. Whilst there are several kinds of engagement you can encounter from the individuals and businesses that are following your posts on a social media platform—from cursory likes and reactions through to detailed comments or direct messages—it's an excellent way of getting your brand before as many eyes as you can.
You can use social media for demographic research or segmentation. Still, you need to know which channels your audience spends their time on so you can target them directly rather than spending time and energy trying to manage multiple social media accounts.

Remember, too, that engagement is built: you need to connect with your followers and build online relationships with them if you hope they turn into anything more than leads.

Taking Advantage Of Referral Marketing
Referral marketing leverages the same power of word-of-mouth advertising as using your professional network. Leads are 30% more likely to convert into customers if they're recommended to you through referral marketing.
There are plenty of ways to carry out a referral marketing strategy:

Giving products or services away for free—whilst this might seem counterintuitive, it could actually cost the same amount as acquiring a lead through the other methods outlined in this list, and helps to get rid of the barrier of being an "unknown entity" that can stand between you and converting your leads.

Consider developing a referral programme which incentivises your customers to recommend your product or services to others.

Depending on your specialism, you could also utilise the services of influencers—or micro-influencers—to get your product or service in front of as many eyes as possible.

Whichever route you choose to go down, referral marketing relies on you knowing how to communicate your brand or vision and making it easily repeatable. You're aiming to build an organic community around your business expertise and the quality of your offering, so you need to make sure that the businesses or people you're connecting with can champion you.

Employing Online Lead Purchasing
Whilst organic lead generation is vital to many successful businesses, this skill does not come naturally for some. Exploring the services of a popular lead purchasing platform such as ZoomInfo—or hiring a specialist firm—could be the key to generating leads if you're struggling with organic reach.
Buying a lead list, or hiring a company, can be costly and risky, too, since the people on that list won't have heard of your business before and likely won't expect you to contact them. So it's important to ensure that when you're utilising an online lead purchasing service, you're targeting the right audience and saving money by not getting the details of individuals who won't be interested in your product offering.

Since you're purchasing a "cold" list, you should focus closely on the lead qualification exercise outlined in the section on understanding the lead conversion pipeline. Similarly, you need to work on your language: opening a cold email with the wrong information or a poor tactic will result in your communication being deleted at best and your email address being blocked at worst.

Ensure you can get the most out of your investment in online lead purchasing by taking your time to research each entry—don't just blindly spam each address or phone number, hoping to make a quick sale.

Looking for More Advice on Generating Leads?
MCS Group has 14 years of experience working with employed and self-employed advisers. Our consultants are subject matter experts, supporting the financial services, sales and marketing industries. So if you're looking for advice or guidance on lead conversion, your referral marketing strategy, or you're simply looking for recommendations to increase sales, get in touch.