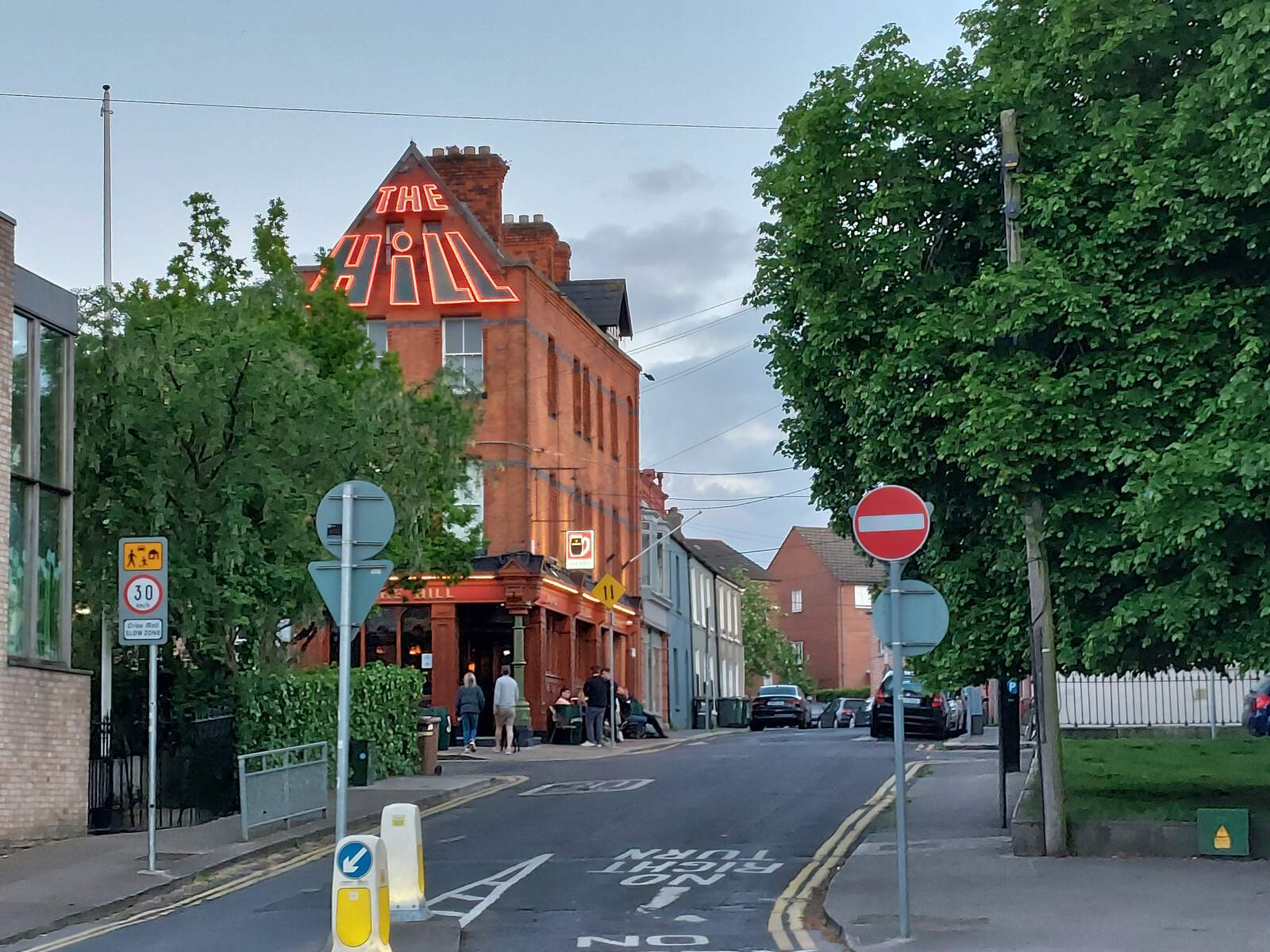 Catch all the action, without remortgaging your house for a flight to France.
After months of rugby fans scrambling for accommodation and flights that could be considered in any way affordable in the direction of Paris, the Rugby World Cup is underway with Ireland taking on South Africa on Saturday evening. Looking for somewhere to enjoy the action, offer up your top-notch rugby commentary to anyone who'll listen and have a tipple or two in the process? We've got you covered with a list of our favourite pubs in Dublin.
The Hill
Located in Ranelagh - keep up with them via Instagram.
It probably won't surprise anyone that a good bulk of the rugby pubs are in Ranelagh but there you go, The Hill will be playing the match on their screens with plenty of walk-in space available. This landmark Ranelagh pub underwent major refurbishment and reopened under new owners back in 2021. It's snazzy inside, while still maintaining a lot of its original character and charm.
The Bridge 1859
Located in Ballsbridge, keep up with them via Instagram.
Run by former Leinster Rugby players Seán O'Brien, Jamie Heaslip, and rugby brothers Rob and Dave Kearney, as you'd imagine the Bridge is a great place to watch a match and chow down on some pub grub while you're at it. Their food menu is a departure from what you'd usually expect - think steaming bowls of mussels laced with 'Nduja, fragrant vegan curries and an unreal chicken parm.
The Camden
Located on Camden Street, keep up with them via Instagram.
The Camden have one of the biggest screens for sports in the city - a 4k machine that's been used to show everything from the All Ireland Final to Ryan Tubridy's Oireachtas appearance. For the next couple of weeks though, it'll be wall to wall rugby at one of Dublin's most impressive sports bars.
The Bath
Located on Bath Avenue, keep up with them via Instagram.
Situated just a stones throw from the Aviva, The Bath is always at the heart of the action. And although the World Cup is taking place a bit further afield, you won't feel too hard done by at this legendary rugby pub with tasty food and a great atmosphere.
Searsons
Located on Baggot Street, keep up with them via Instagram.
The holy mecca of rugby-watching in Dublin, with delicious cocktails and pub food for anyone looking to make a day of it. Those used to the rush of match day will know you'll want to be down at Searsons nice and early to secure your spot, whether you're looking for indoors or out back in the beer garden.
We're not just good at recommending bars, we're experts in recruitment. We're passionate about what we do and the impact we have on people's lives, finding the best people for hard-to-fill jobs and the best roles for talented individuals. So, whether you are an employer seeking top talent or a professional in need of career progression, we create value for everyone we partner with. Ultimately, at MCS, you can count on us to get results.