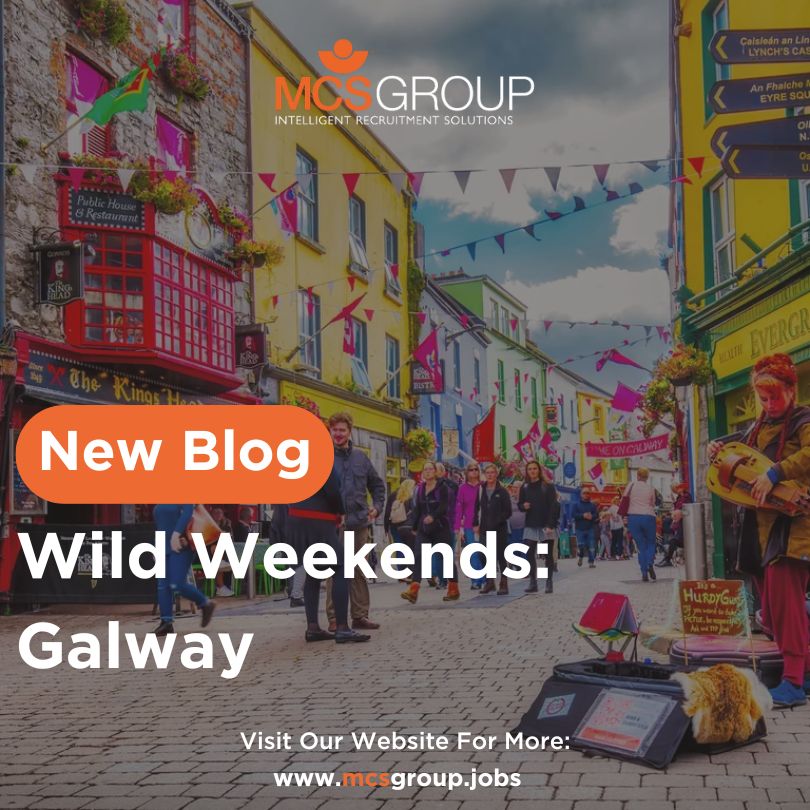 The world-renowned Wild Atlantic Way in Ireland captivates millions of global visitors each year, but sometimes, we overlook the beauty on our own doorstep. In our "Wild Weekends" blog series, we're here to help you rediscover the hidden treasures of this remarkable coastal route. Our journey now takes us to Galway, where we'll unveil the breath-taking landscapes, stunning beaches, and charming towns that await. From the picturesque Sky Road and its postcard-worthy views to the vibrant bohemian atmosphere of Galway City, there's lots to explore.
The Sky Road


The Sky Road in County Galway is a must-visit attraction known for its iconic postcard-worthy views of Clifden village nestled in lush hills, easily captured by any camera on clear days. This 11km circular route starts from Clifden and winds high into the hills above the cliffs, offering breath-taking vistas of Connemara, though be prepared for some fierce winds along the way.
Kylemore Abbey

With its fairy-tale charm and rich history dating back to 1867, Kylemore Abbey is a top must-see attraction in Galway. Home to the Benedictine nuns since 1920, you can glimpse its beauty from the car park before embarking on a tour of the abbey and its grounds. It's a perfect option for a rainy day activity in Galway!


Dogs Bay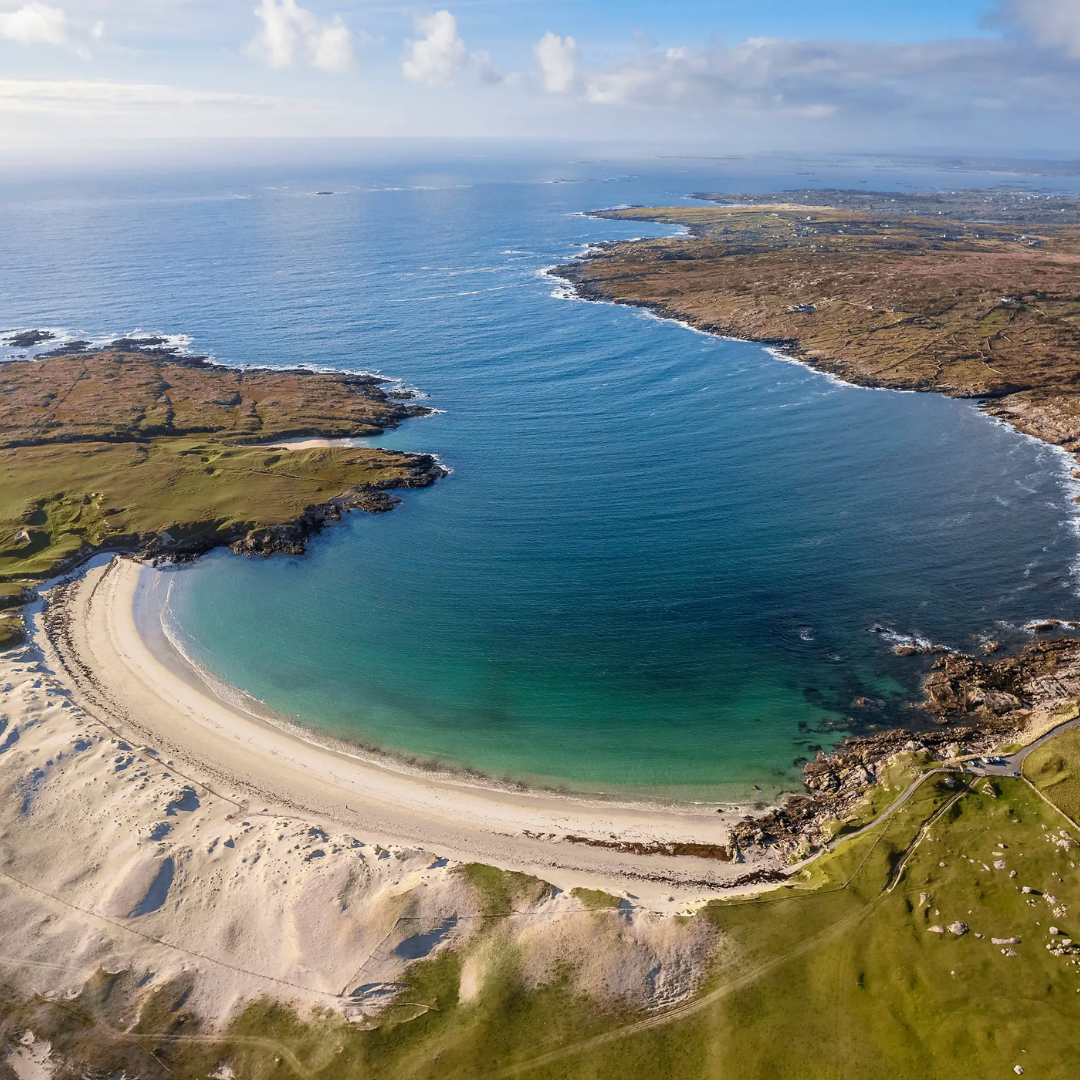 Nestled back-to-back, Dogs Bay and Gurteen Bay rank among the most stunning beaches in County Galway, creating an exquisite stretch of Connemara coastline with captivating views of Errisbeg and the picturesque surroundings. Dogs Bay, in particular, boasts a striking horseshoe shape and a mile-long stretch of pristine white sandy beach. With their sheltered waters, these beaches are perfect for swimming, windsurfing, and kitesurfing and offer fantastic trails for scenic walks, making them a true gem in the region.
Arran Islands


Located just 48km (30 miles) from Galway Bay, you'll discover the incredible Aran Islands – Inis Mór, Inis Meáin, and Inis Oírr – the last stops before America. These islands are a true Irish gem, renowned for their untamed beauty, cosy knitted sweaters, and charming cottages. The iconic landscape has been an endless source of inspiration for writers, poets, and artists. People often come here to experience the authentic, rural essence of Ireland.
Galway City


Galway, the heart-warming, bohemian city with an unwavering love for traditional music, is simply irresistible. You'll feel the true spirit of Ireland's west coast as you stroll through its bustling streets, where charming old pubs beckon with cosy corners and turf fires, and shops proudly showcase Claddagh rings, Aran sweaters, and unique bog-oak carvings. But that's just the beginning – Galway also boasts imaginative chefs who champion local ingredients, chic design stores to explore, lively street music, and a thriving film scene.
Start your adventure from the postcard-perfect scenery of Sky Road to the lively bohemian vibes of Galway City. Come, rediscover the wonders at your doorstep and celebrate the diverse landscapes and experiences that define the Wild Atlantic Way. Stay tuned for more exciting locations on your Wild Atlantic Way adventure in our upcoming blogs.