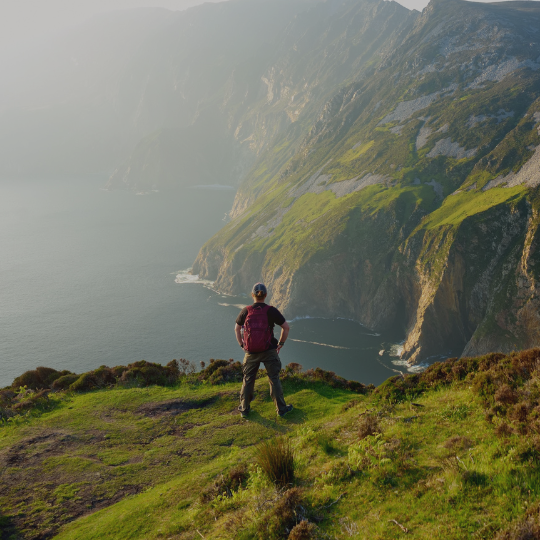 The Wild Atlantic Way in Ireland is renowned globally, drawing millions of visitors annually from various corners of the world. Sometimes, in our own adventures, we miss out on the beauty right outside our front door. In this blog series, "Wild Weekends," we aim to rediscover the treasures of the Wild Atlantic Way, showcasing the breathtaking landscapes, beautiful beaches, and charming towns. Our journey starts with Donegal, celebrated for its exceptional natural beauty.
Sliagh Liag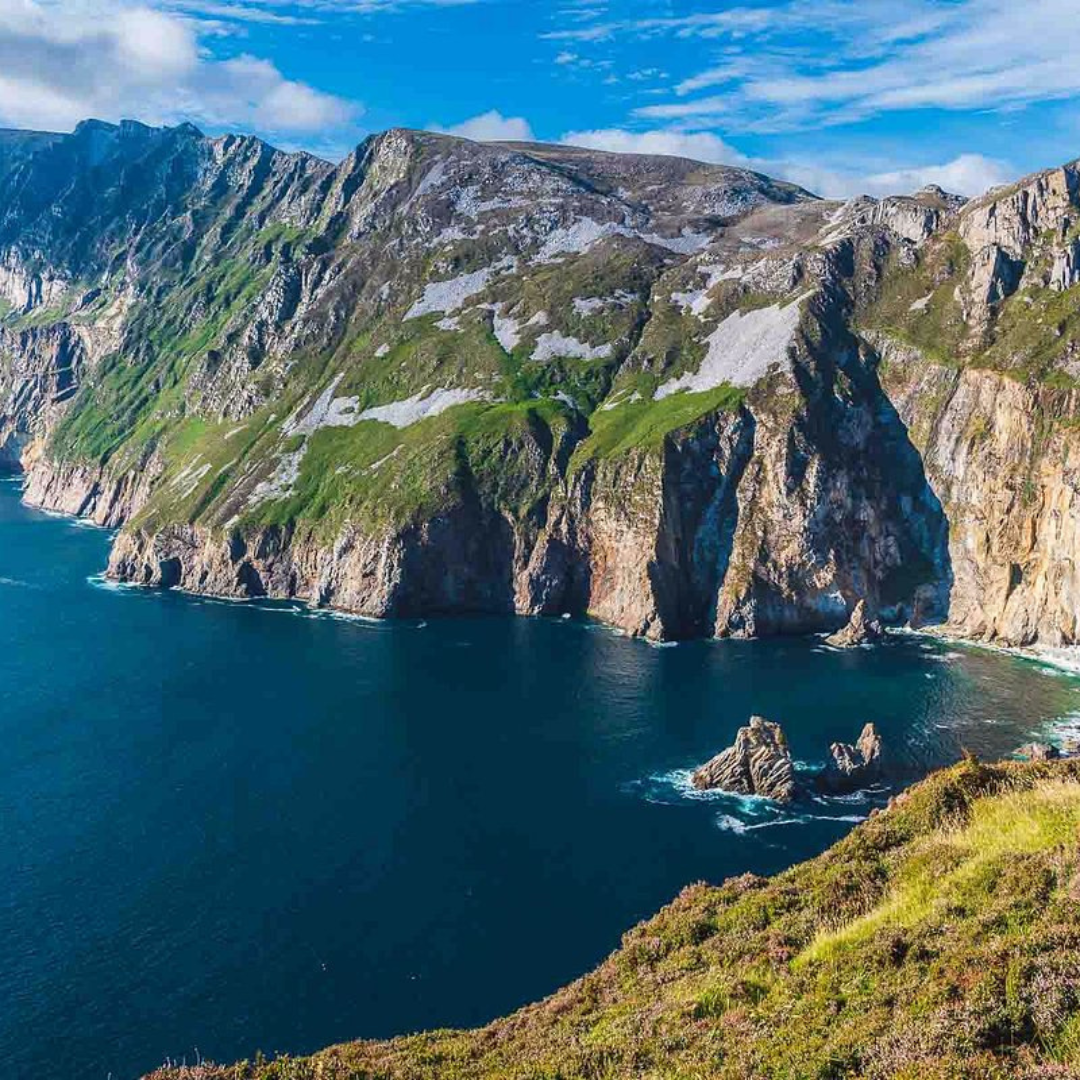 Nestled along the enchanting coastal route in southwest Donegal are the breathtaking Sliabh Liag, Ireland's tallest sea cliffs. A journey to these cliffs is an essential part of your Wild Atlantic Way trip. After just a short walk from the car park you can enjoy views of the Atlantic Ocean, the Sligo Mountains and Donegal Bay.
Glenveagh National Park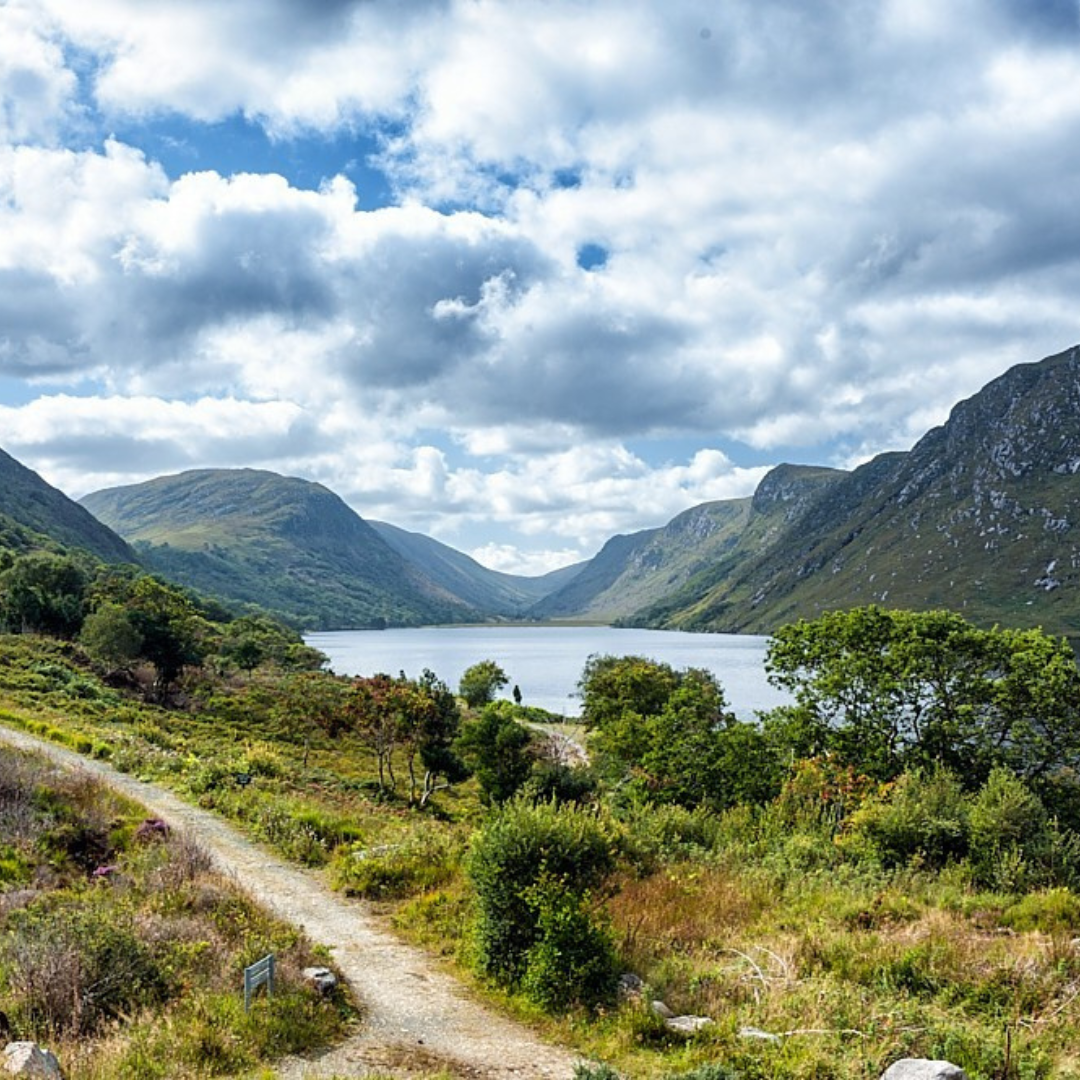 Located in the heart of County Donegal, amidst the wild and rugged landscape of the Derryveagh Mountains, you'll find Glenveagh National Park. Its trails wind through the stunning Victorian Castle and Gardens along Lough Veagh. Glenveagh acts like a magnet for nature lovers, whether you're a hiking enthusiast, wildlife admirer, or someone simply looking for a peaceful spot. This park has you covered, offering a diverse range of experiences against the backdrop of its scenic beauty.
Malin Head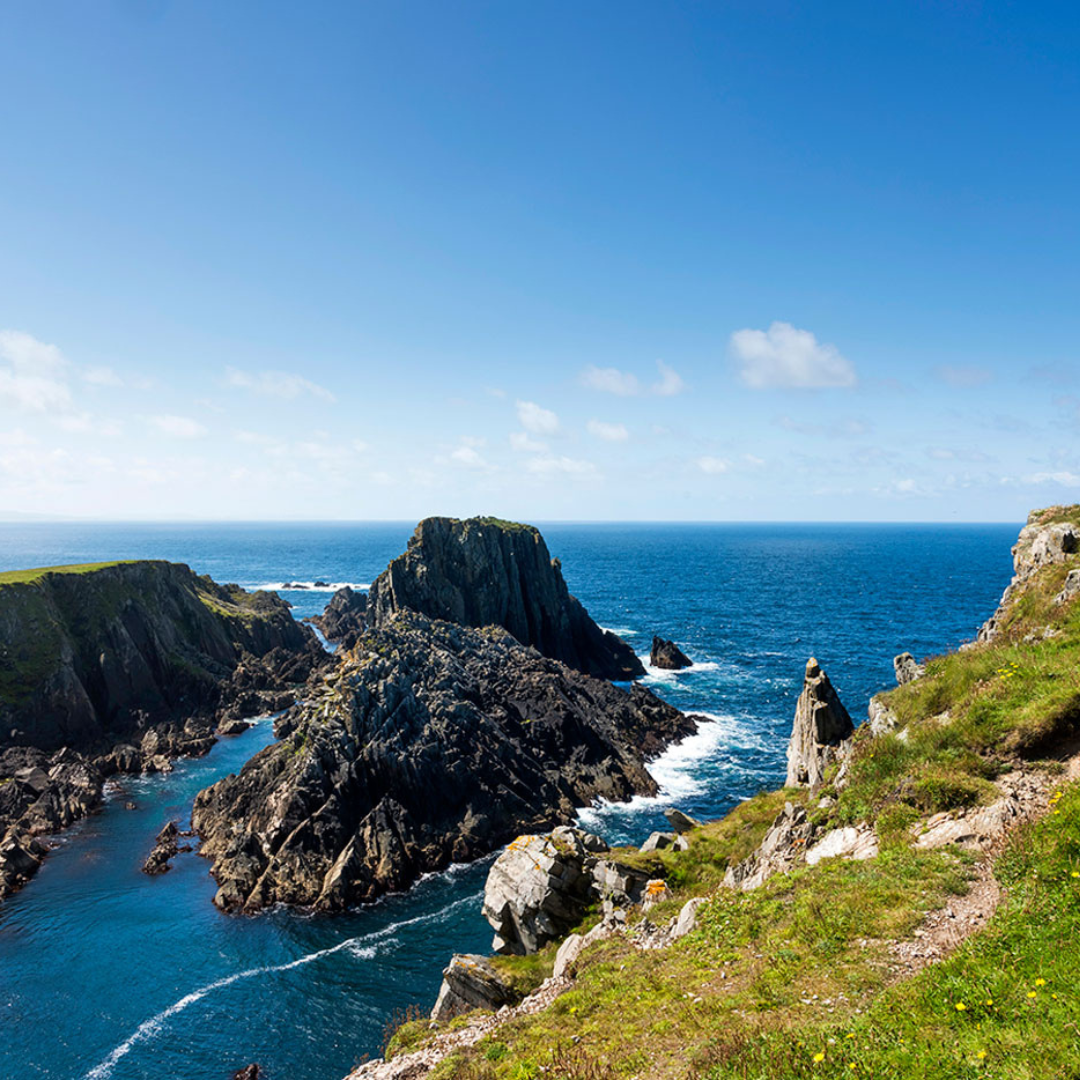 Malin Head, situated at the most northerly point of Donegal and the entire island of Ireland, is a well-known name among sailors and those tuned into weather and shipping forecasts. Recognised as a Wild Atlantic Way Signature Discovery Point, this location offers a unique charm. On clear days, the hills of Scotland come into view from Malin Head. It also is the ideal setting for activities like walking, fishing, and swimming.
Murder Hole Beach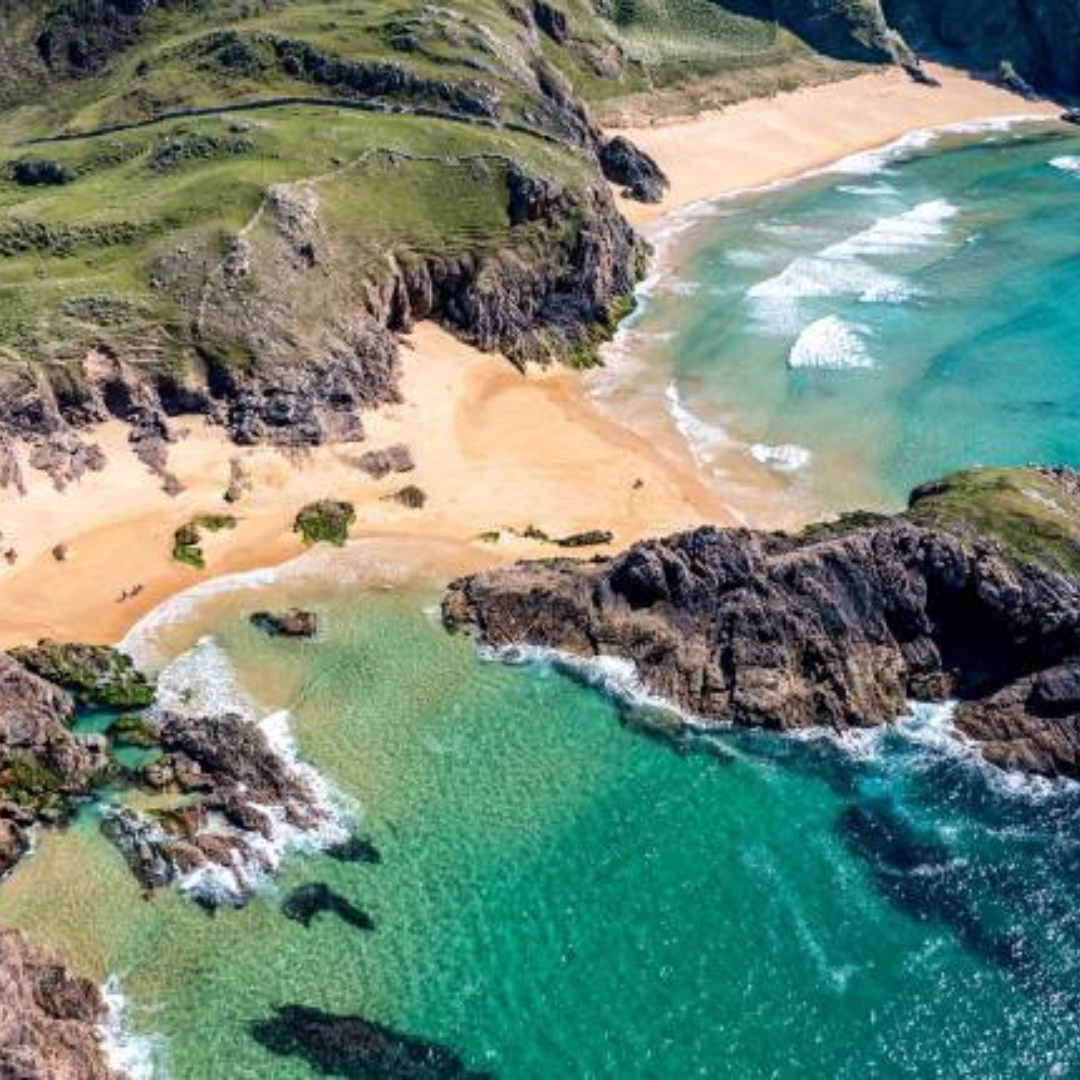 Boyeeghter Strand, alternately recognised as Boyeeghter Bay or Murder Hole Beach, is situated near Downings on the Rosguill Peninsula in County Donegal. Renowned as one of the most aesthetically pleasing and distinctive beaches in both Donegal and Ireland, it lures visitors with its golden sandy shores and pristine crystal blue waters.
Donegal Town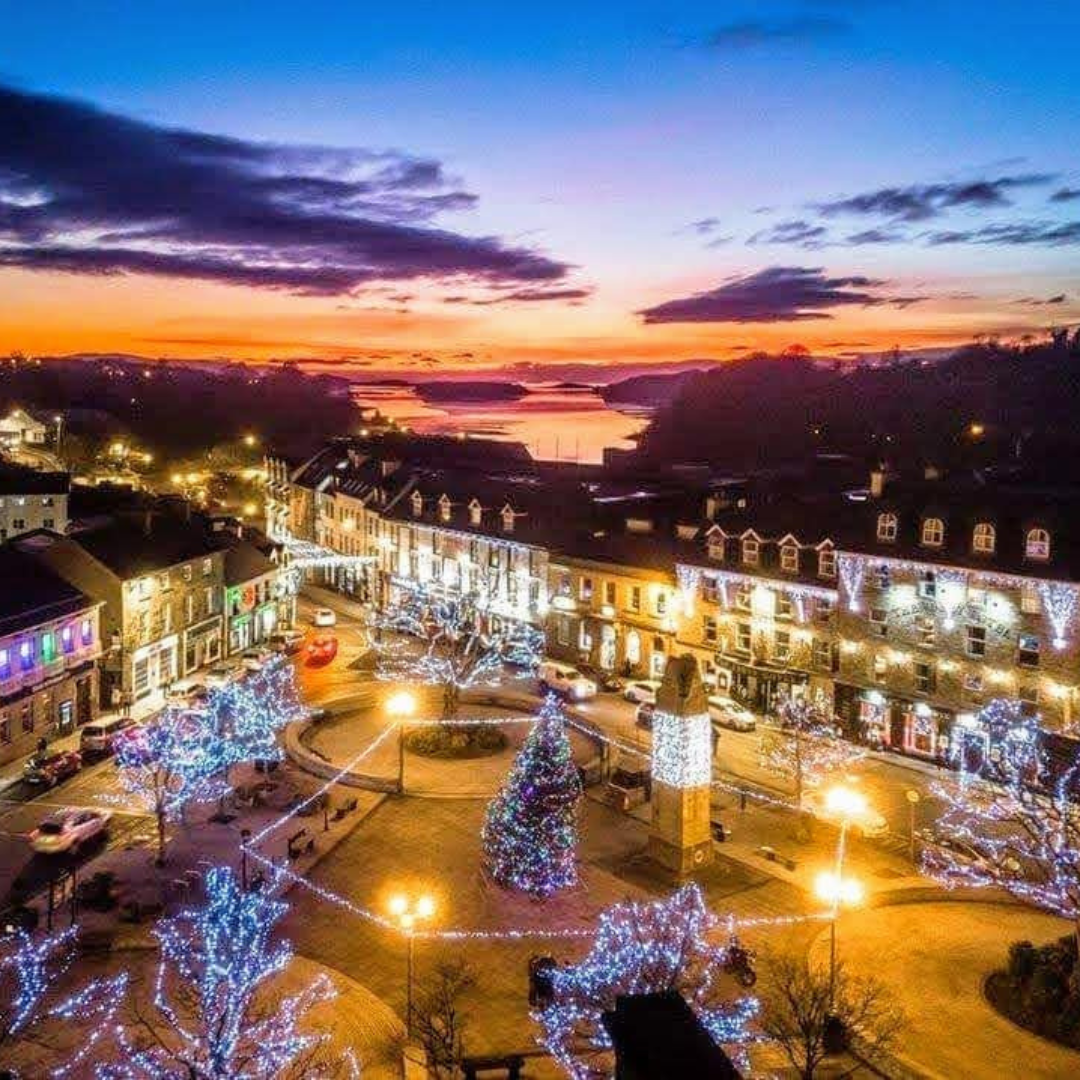 No visit to Donegal is complete without visiting the heart of the county. Donegal Town is a lively spot overlooking Donegal Bay, with the Bluestack Mountains adding a scenic touch on the Wild Atlantic Way. Starting off as a Market Town with its centre called the Diamond, here you'll find a number of lively bars and restaurants, offering classic pub grub perfectly paired with a refreshing Guinness.
From the towering Sliabh Liag cliffs to the lively Donegal Town, each destination holds unique charm. Join us in rediscovering the wonders right outside our doorsteps and celebrating the diverse landscapes and experiences that make the Wild Atlantic Way. Make sure you keep up with our latest blogs to discover the next location on our Wild Atlantic Way journey.